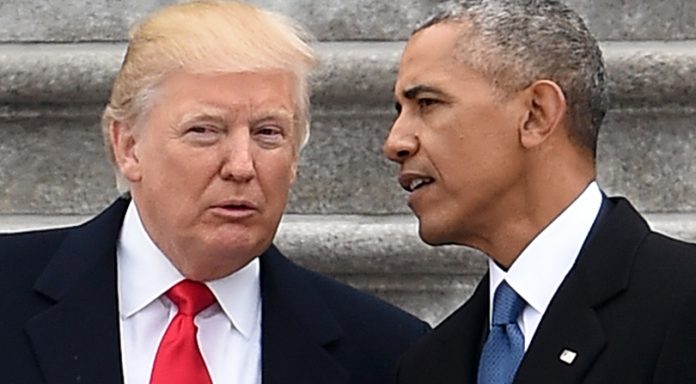 It is a small, very exclusive club which contains only a few living members at any one time. The small group of men do not share all the same ideals but do share similar experiences. It is a club wrought with secrecy, unspoken failures, and scandal, but despite the passionate and emotional mud-slinging of opponents which divides the country into Democrats vs. Republicans, members of the ex-presidents club are quite amiable.
One member, however, was not given an invitation for induction. It appeared the Washington outsider would not be welcomed to the group after his service to the country.
Former President Donald J. Trump was not surprised, after enduring brutal and abusive behaviors from the members and their families throughout his presidency.
During a 2019 interview with Kate Andersen Brower, he stated, "I don't think I'll be accepted." Author of "Team of Five: The Presidents' Club in the Age of Trump" recalled, "He kind of laughed at the very notion that he would be accepted in the presidents club."
Members of this exclusive boys club pose together for pictures during events, frequently pat each other on the backs while attending historic events, or sit somberly side by side during VIP funerals. They rarely criticize one another and tend to offer even fewer harsh words about their White House successors.
That was until President Trump took won the 2015 election. While one member, former President George W. Bush remained somewhat quiet, former President Jimmy Carter, the Clinton's and Obama's collectively took almost every opportunity to delegitimize President Trump's win, disparage his supporters, and help to tear the fabric of our nation with their animosity.
From men (and their wives) who have lived through the war, proven and alleged scandals, and years of career in politics, the honorable and gentlemanly behavior for the group would have been to embrace and support President Trump. Instead, doubt was cast on the legitimacy of his election, claimed now disproven treasonous behaviors, criticized every move, and exploited opportunities to downplay or twist any strides made during the Trump administration.
Former Presidents Obama, George W. Bush, and Clinton recorded a three-minute video from Arlington National Cemetery on Wednesday, praising peaceful presidential succession as a core principle of American democracy. The segment included no mention of Trump by name but stood as a stark rebuke of his behavior since losing November's election.
Also not mentioned are the tens of millions of voters that are now disenfranchised with the ability of the government to hear and act for all people.
They gave themselves accolades while ignoring the elephant in the room by not mentioning former President Trump or their inexcusable behaviors towards him for the past 4 years.
"I think the fact that the three of us are standing here, talking about a peaceful transfer of power, speaks to the institutional integrity of our country," Bush said. Obama called inaugurations, in a stock response, "a reminder that we can have fierce disagreements and yet recognize each other's common humanity and that, as Americans, we have more in common than what separates us."
Jeffrey Engel, founding director of the Center for Presidential History at Southern Methodist University in Dallas, said Trump isn't a good fit for the ex-presidents club "because he's temperamentally different."
"People within the club historically have been respected by ensuing presidents. Even Richard Nixon was respected by Bill Clinton and by Ronald Reagan and so on, for his foreign policy," Engel said. "I'm not sure I see a whole lot of people calling up Trump for his strategic advice."
This last statement makes one thing very clear, D.C. is not going to willingly lose its powerful grip by allowing non-politicians to enter into the arena any time soon.
Have a story you want USA Herald to cover? Submit a tip here and if we think it's newsworthy, we'll follow up on it.
Want to contribute a story? We also accept article submissions – check out our writer's guidelines here.