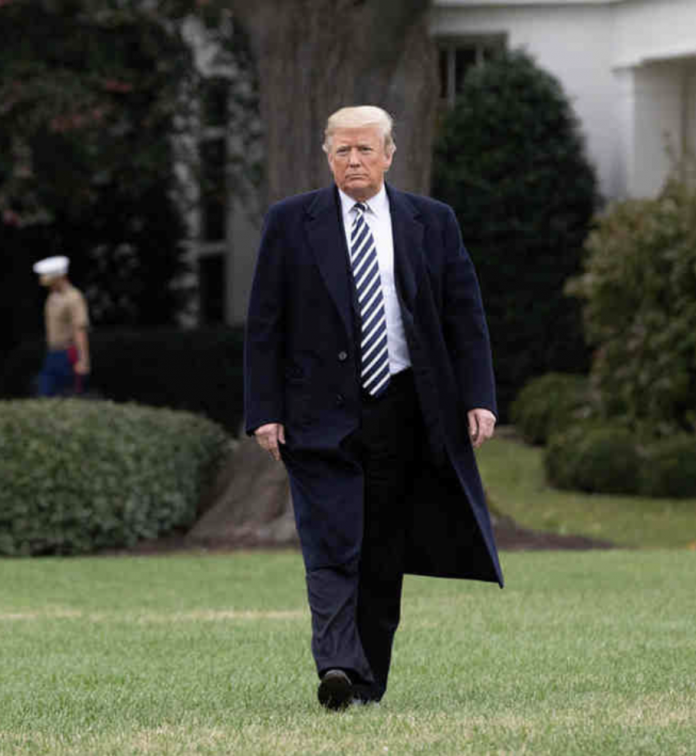 Over the course of President Trump's time in office, he has feuded with the mainstream media, especially regarding their reports. For quite some time now, the president has maintained that the media harbors liberal bias against him. This concern has stayed with Trump for quite some time; during the 2016 presidential election, Trump and his supporters cited his existence as a threat to the political establishment, hence the anti-Trump bias.
Earlier today, the president censured the Washington Post for statements they made about him. The outlet published a piece which accused Trump of "racist attacks" against progressive, freshmen congresswomen. These congresswoman are collectively known as "The Squad" and consist of Reps. Alexandria Ocasio-Cortez, Rashida Tlaib, Ilhan Omar and Ayanna Pressley.
Trump vs. The Washington Post and The Squad
The president challenged assertions from The Washington Post and furthermore branded the Democrat Party as the "Party of the Squad." According to Trump, he has not leveled racist attacks against the freshmen congresswomen, but merely censured them for their controversial remarks.
See the president's response for yourself:
The Amazon Washington Post did a story that I brought racist attacks against the "Squad." No, they brought racist attacks against our Nation. All I do is call them out for the horrible things they have said. The Democrats have become the Party of the Squad!

— Donald J. Trump (@realDonaldTrump) September 2, 2019
Some of the statements from the aforementioned House caucus members include calling for the end of the Department of Homeland Security (DHS), dismissing 9/11 as "some people did something," and ongoingly attacking Israel.
Tlaib issued multiple verbal attacks on Israel, even after the government lifted a ban to allow her to visit her elderly grandmother. Israel respectively banned both Omar and Tlaib from entering the country due to their support of BDS.
In light of comments which Omar and Tlaib have made regarding Israel and U.S. politicians allegedly getting payments to support Israel, the president branded this 50% of "The Squad" as racist.
Accusations of Racism Against the President
Left-wingers and other individuals who dislike Trump have frequently classified him as a racist. This is not a new or original assessment of the president whatsoever. Trump's supporters have challenged accusations of racism; moreover, the president and his supporters maintain that Democrats regularly employ the race card after they've lost or run out of arguments.
In recent weeks, Trump and The Squad have battled with one another. Although the feuds have centered around policy matters, this hasn't halted accusations of racism. Each member of The Squad regularly accuses the president of being a racist who is "scared" of women of color.
Conservatives often censure the media for "fake news" due to reports like the aforementioned Washington Post piece.