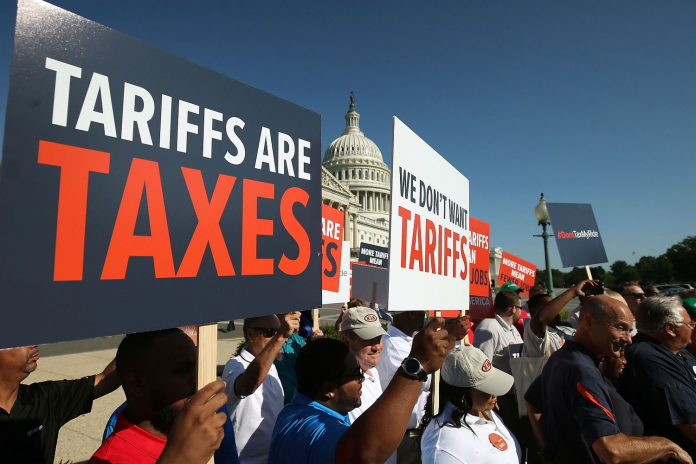 The Trump administration's latest 15 percent tariff on $112 billion worth of products from China took effect on Sunday.
Chinese products affected by the tariff include clothes, footwear, television, video consoles, sporting goods and other consumer products. American consumers will feel the pain as companies plan to increase prices on Chinese imports.
A 15 percent tariff will be imposed on another batch of approximately $160 billion in Chinese goods including laptops and cellphones on December 15. The new duties are expected to ruin the holiday shopping season for both consumers and retailers.
The White House has been locked in an escalating trade war with Beijing. Last month, President Donald Trump said his administration will increase tariffs on $550 in Chinese goods. He also ordered American companies to come home and make their products in the United States.
His administration's move comes after China imposed new tariffs on $75 billion U.S. product, which the President considered as "politically motivated."
Trump's tariffs will significantly Americans before the 2020 presidential election
JP Morgan warned that the additional tariffs on Chinese imports will hurt the budgets of American consumers. The financial services firm estimated that average U.S. households will face $1,000 in additional costs annually due to the new duties.