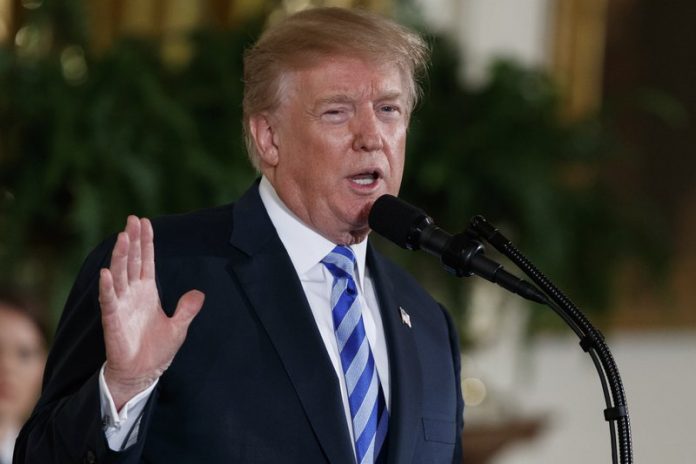 Senators must immediately reject the impeachment articles and acquit President Donald Trump, according to his legal defense team in a pre-trial brief submitted to the Senate.
In the pre-trial brief, Trump's legal defense team argued that the impeachment articles are an "affront to the Constitution and to our democratic institutions." They also described it as a "brazenly political act by House Democrats."
According to them, the House Democrats' impeachment articles are "flimsy" citing the reason that they did not accuse Trump of any crime or violation of the law. They noted that the Constitution requires "high crimes and misdemeanors" as impeachable offenses.
Trump lawyers say abuse of power, obstruction of Congress are not impeachable offenses
House Democrats accused Trump of abusing the powers of his office for personal benefits and compromising the national security of the United States. They also charged the President of obstruction of Congress by directing the defiance of House subpoenas seeking documents and testimonies vital to the impeachment inquiry.
Trump's legal defense team argued that abuse of power is not an impeachable offense. Instead, it is a "made-up theory" by House Democrats that "would permanently weaken the Presidency by effectively permitting impeachment based merely on policy agreements.
The President's legal team also stated that obstruction of Congress is also not an impeachable offense but a "frivolous and dangerous" claim. Trump only asserted the legal rights and privileges of the Executive branch against defective subpoenas based on the advice of the U.S. Department of Justice (DOJ). The President's action is not an obstruction, according to his lawyers.
Additionally, Trump's lawyers described the impeachment inquiry as "irredeemably flawed." According to them, House Democrats "violated all precedent and due process." Their goal was "never to ascertain the truth" but to "impeach the President no matter the facts."
"The Senate should speedily reject these deficient Articles of Impeachment and acquit the President. The only threat to the Constitution that House Democrats have brought to light is their own degradation of the impeachment process and trampling of separation of power," claimed Trump's legal defense team.
Read the full pre-trial brief below:
Read Trump trial memorandum by kballuck1 on Scribd