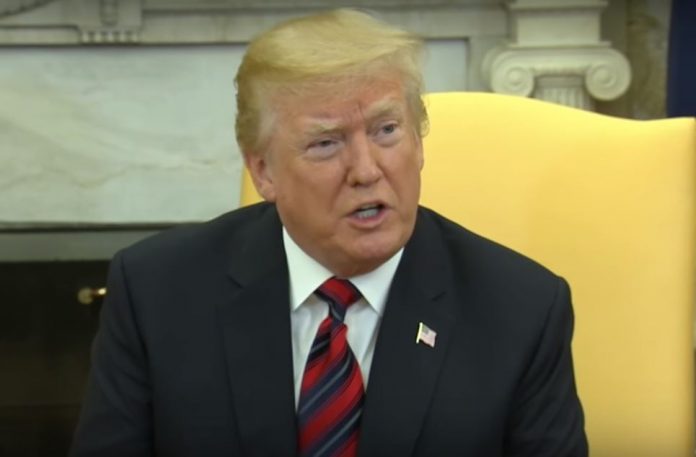 President Donald Trump suffered another major blow in his legal battle related to his tax returns after a judge dismissed his lawsuit against two New York State officials.
The President filed a lawsuit against New York State Department of Taxation and Finance Commissioner Michael Schmidt, Attorney General Letitia James and the U.S. House Committee of Ways and Means after Gov. Andrew Cuomo a legislation amending the state's tax law.
The TRUST Act allows Congress to obtain Trump's state tax returns for "legitimate legislative purpose." In his complaint, the President filed a complaint alleging that the state's tax law violates the U.S. Constitution and the House Rules. He requested the court for an Emergency Application for Relief under the All Writs Act to block the disclosure of his state tax returns.
Court rules it has no jurisdiction over New York defendants
Judge Carl Nichols in the U.S. District Court in Washington D.C. denied the President's request citing the reason that it "does not have jurisdiction" over AG James and Commissioner Schmidt.
In his ruling, Judge Nichols wrote, "Mr. Trump bears the burden of establishing personal jurisdiction, but his allegations do not establish that the District of Columbia's long-arm statute is satisfied here with respect to either Defendant. Mr. Trump has also not demonstrated that jurisdictional discovery is warranted. M
In addition, Judge Nichols stated that the President could renew his lawsuit against AG James and Commissioner Schmidt "if future events trigger one of more provisions of the D.C. long-arm statute."  He can sue them in New York.
House Ways and Means Committee Chairman Richard Neal (D-Massachusetts) hasn't submitted a request to obtain Trump's state tax return under New York's TRUST Act. Last month, the Committee filed a motion to dismiss the President's case.
AG James says TRUST act ensures accountability
In response to the court's ruling, AG James commented. "We have said all along that this lawsuit should be dismissed and we are pleased with the court's conclusion. The TRUST Act is an important tool that will ensure accountability to millions of Americans who deserve to know the truth. We have never doubted that this law was legal, which is why we vigorously defended it from the start and will continue to do so."
On the other hand, New York State Assemblyman David Buchwald, co-author of the TRUST Act, commented, "Now I hope the courts move quickly to dismiss the other claims in Mr. Trump's lawsuit against the House Ways and Means Committee. New York State will stand ready to provide the Committee with the President's New York State tax returns."
Meanwhile, Trump's attorney, Jay Sekulow told reporter that they are reviewing the court's decision.
This is one of the several lawsuits filed by the President related to his tax returns. Earlier this month, three-judge panel for the Second Circuit Court of Appeals ruled that the Manhattan DA's office can enforce a grand jury subpoena to obtain eight years of his tax returns from Mazars USA.