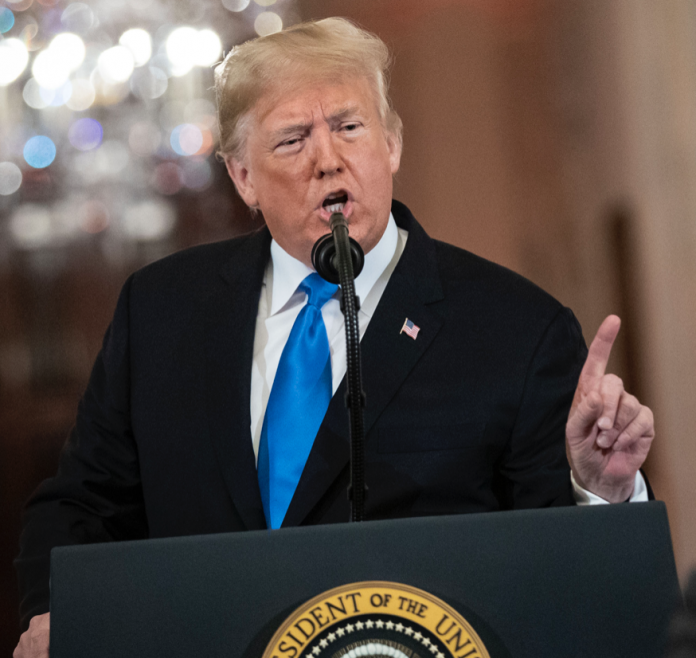 President Donald Trump derided the growing demand from House Democrats to begin an impeachment proceedings against him, calling it "ridiculous" and a "witch hunt."
On Tuesday morning, before his remarks at the United Nations, Trump told reporters, "I think it's ridiculous. It's a witch hunt. I'm leading in the polls. They have no idea how they stop me, the only way they can try is through impeachment."
He added, "It's nonsense and when you see the call, when you see the readout of the call, which I assume you'll see at some point, you'll understand. That call was perfect."
Whistleblower complaint fuels impeachment calls
A national security whistleblower complaint related to Trump's call with Ukraine President Volodymyr Zelensky, fueled the calls for his impeachment. The Wall Street Journal reported that Trump repeatedly pressed Zelensky to investigate former Vice President Joe Biden's son. He told the Ukrainian President to work with his personal Rudy Giuliani on the investigation into Hunter Biden.
On September 17, the Inspector General of the Office of Director of National Intelligence (DNI), Michael Atkinson sent a letter to the House Intelligence Committee, stating that the whistleblower complaint against the President "met the definition of an urgent concern" and it "appeared credible."
House Democrats are concerned about the continued efforts of the White House to block the release of the whistleblower complaint. They are worried that the President sought "quid quo pro" from Zelensky before releasing the $400 million military aid to Ukraine.
Trump strongly denied that he withheld the aid from Ukraine asleverage to pressure Zelensky to open a probe into the Bidens. He claimed that he withheld the aid because he wants European countries including France and Germany to provide more help for Ukraine to defend itself against Russia.
"Those funds were paid. They were fully paid but my complaint has always been — and I'll withhold again and I'll continue to withhold until such time as Europe and other nations contribute to Ukraine. Because they're not doing it," said Trump on Tuesday.