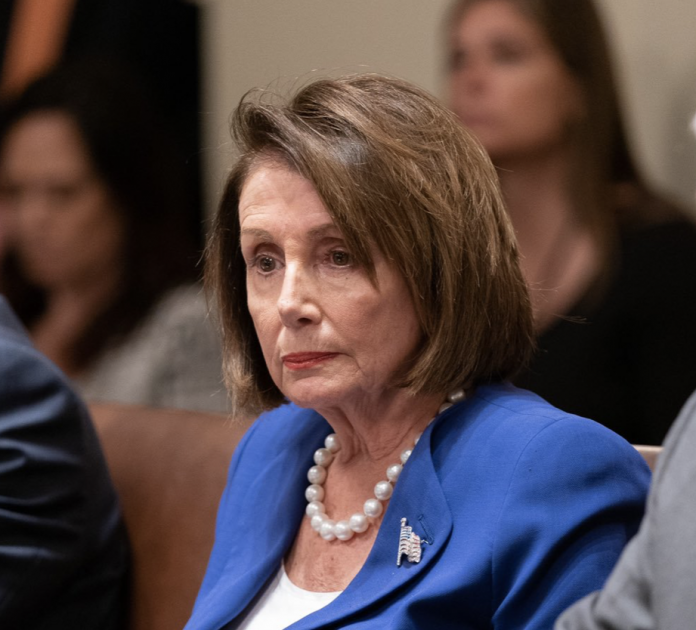 The impeachment inquiry has set off an interesting chain of reactions in the political world. One of those reactions just so happens to be escalated tension between President Trump and Democrat leaders. The president and Congressional Democrats have previously differed, due to disagreements on policy; however, the unmerited impeachment inquiry into Trump has only created new levels of hostility between himself and Democrats.
On Wednesday, the president and other Republicans convened with Democrat leaders in order to discuss events in Syria. Although, the meeting didn't last too long or go very well; Trump stated that Pelosi and other Democrats stormed out.
He furthermore took to Twitter after the meeting, asking Americans to "pray" for the House Speaker.
An Overview of the Meeting Between Trump and Democrat Leaders
The president and Democrat leaders both entered yesterday's meeting with differing views on Syria. When speaking with reporters, Senate Minority Leader Chuck Schumer referred to Trump as "nasty" and stated that he insulted Pelosi. Moreover, Schumer alleged that the president lacked a concrete plan for fighting ISIS.
In Schumer's own words:
"The president had no plan, no real plan for containing ISIS other than relying on the Syrians and the Turks. Then why did we spend a decade, billions of dollars, and lost lives in trying to curtail ISIS if on a phone call, on a whim, the President is going to undo all of that and turn this over to the Turks and the Syrians?"
Trump, however, has a different account of how matters transpired. The president stated that Pelosi is the one who had a "meltdown." Via Twitter, Trump also declared that Americans need to pray for the House Speaker and suggested that she might have mental health issues:
Nancy Pelosi needs help fast! There is either something wrong with her "upstairs," or she just plain doesn't like our great Country. She had a total meltdown in the White House today. It was very sad to watch. Pray for her, she is a very sick person!

— Donald J. Trump (@realDonaldTrump) October 17, 2019
Pelosi's Version of Events
Pelosi's account of yesterday's meeting is similar to Schumer's. The House Speaker suggested that Trump struggled with "handling the truth." In remarks to the press, Pelosi furthermore stated that she's prayerful for Trump and his family.
"I pray for the president all the time and I tell him that. I pray for his safety and that of his family. Now we have to pray for his health because this was a very serious meltdown on the part of the president."