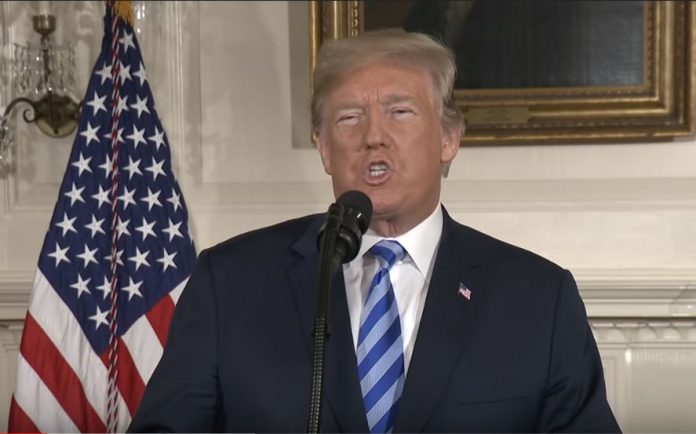 President Donald Trump pulled the United States from the Iran nuclear deal, which he calls "defective at its core" and "disastrous."
In his remarks, Trump said the agreement was "supposed to protect the United States and its allies from the lunacy of an Iranian nuclear bomb." However, it allowed Iran to continue enriching uranium. Its' restrictions on the regime's nuclear activity and other malign behaviors are weak.
In 2015, the Obama Administration entered the Iran nuclear deal officially known as Joint Comprehensive Plan of Action (JCPOA). The agreement lifted crippling economic sanctions against Iran. Trump said the agreement "great embarrassment to me as a citizen and to all the citizens of the United States."
In addition, Trump said, "A constructive deal could easily have been struck at the time, but it wasn't. At the heart of the Iran deal was a giant fiction that a murderous regime desired only a peaceful nuclear energy program."
Furthermore, Trump called the deal "horrible and one-sided."  It "didn't bring calm, peace, and it never will."  He cited the fact that the agreement failed to stop Iran's nuclear ambitions. It didn't stop its development of ballistic missiles. The deal didn't also address the regime's destabilizing activities including its support for terrorism.
"The Iran deal is defective at its core. If we do nothing, we know exactly what will happen. In just a short period of time, the world's leading state sponsor of terror will be on the cusp of acquiring the world's most dangerous weapons," said Trump.
Trump reinstates U.S. sanctions on Iran
Today, Trump signed a presidential memorandum reinstating all U.S. nuclear sanctions on Iran.
According to him, his action "sends a critical message: The United States no longer makes empty threats."
Moreover, the President said the U.S. "will be working with its allies to find a real, comprehensive, and lasting solution to the Iranian nuclear threat."
Obama says Iran nuclear deal is working
Meanwhile, former President Barack Obama said the Iran nuclear deal is "working." America's allies in Europe, independent experts and the current U.S. Secretary of Defense share the same view.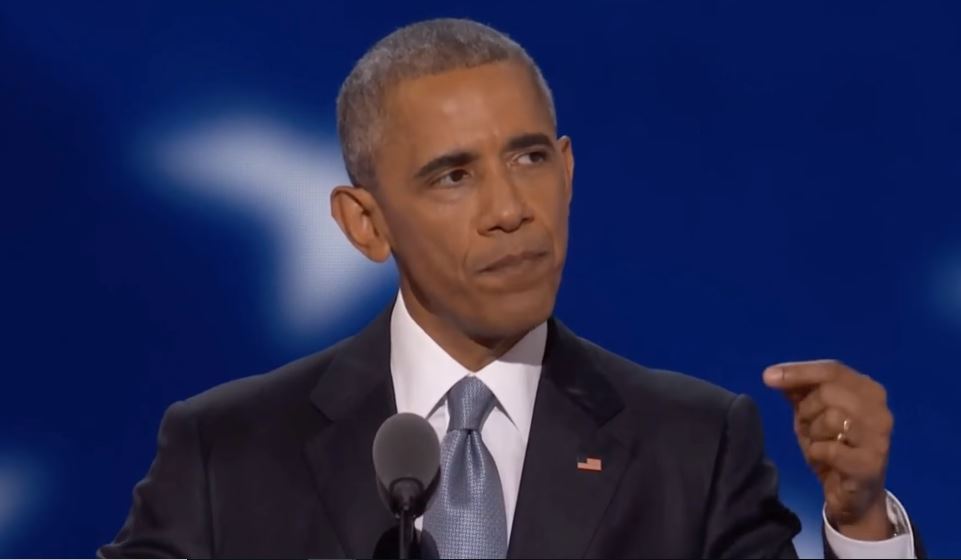 In addition, Obama said the deal is in the best interest of the U.S. because it rolled back Iran's nuclear program. It is a "model for what diplomacy can achieve."
"Indeed, at a time when we are all rooting for diplomacy with North Korea to succeed, walking away from the JCPOA risks losing a deal that accomplishes – with Iran – the very outcome that we are pursuing with the North Koreans. That is why today's announcement is so misguided," said Obama.
"I believe that the decision to put the JCPOA at risk without any Iranian violation of the deal is a serious mistake. Without the JCPOA, the United States could eventually be left with a losing choice between a nuclear-armed Iran or another war in the Middle East," he said.