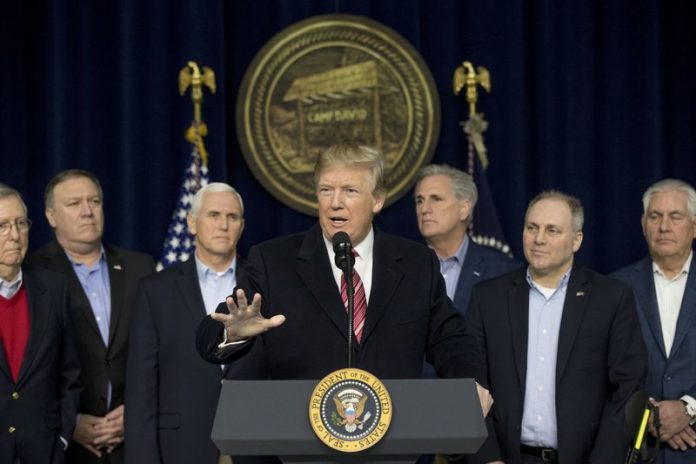 Plainly agitated by a new book portraying him as dysfunctional, President Donald Trump is bemoaning his country's "very weak" libel laws and making the case that he's "like, really smart" and, indeed, a "very stable genius."
Trump defense of his mental fitness in a series of tweets was a singular episode in a presidency rife with moments unlike any that have come before in that office.
He was pushing back against "Fire and Fury: Inside the Trump White House," which paints him as a leader who doesn't understand the weight of his office and whose competence is questioned by aides.
"Actually, throughout my life, my two greatest assets have been mental stability and being, like, really smart," Trump tweeted from Camp David, the presidential retreat in Maryland, a few hours before a strategy session on the 2018 legislative agenda with Republican congressional leaders and Cabinet members.
And when Trump addressed reporters later, the Ivy League graduate was ready for the question.
"I went to the best colleges for college," said Trump, who holds a bachelor's degree from the University of Pennsylvania. "I had a situation where I was a very excellent student, came out, made billions and billions of dollars, became one of the top business people, went to television and for 10 years was a tremendous success, as you probably have heard, ran for president one time and won."