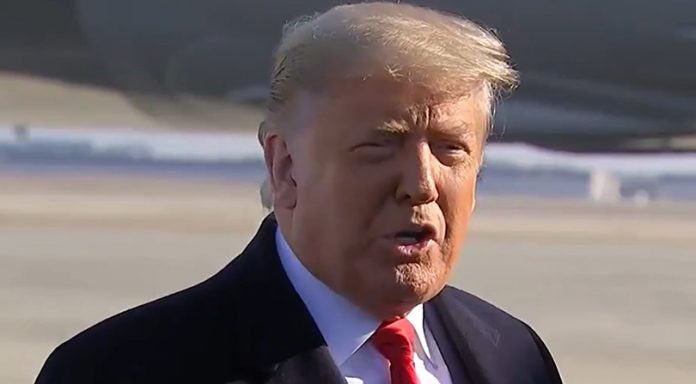 Former President Donald Trump remains in contempt of court. The $10,00 a day penalty against him is still in effect until he complies with the subpoena to produce documents sought by the New York Attorney General's Office.
On Friday, New York Supreme Court Justice Arthur Engoron rejected Trump's request to purge his contempt and end the $10,000 a day fine for defying the subpoena for documents in the investigation into the Trump Organization.
In his opinion and order, Justice Engonon wrote, "This Court finds that Mr. Trump has not yet purged his contempt. The affirmations submitted by the counsel for Mr. Trump are insufficient in that they fail to specify who searched for each respective request, at what time, where, and using what search protocols; it is not sufficient to simply attach a list of people who participated in the searches. Moreover, the affirmations submitted by counsel also fail to affirm that the subject electronic devices were imaged and searched and with what search terms.
Justice Ergonon noted that Trump's persona affidavit is "completely devoid of any useful detail." He ordered the former president to submit a new affidavit detailing the whereabouts of his files, how the files were kept, and who had access to them in order to purge his contempt.
The $10,000 per day fine against the former president remains in effect. Therefore, as of Sunday, Trump already owes a $60,000 fine under the contempt order issued on April 26.
In the contempt order, Justice Ergonon stated that Trump "willfully disobeyed a lawful order of the Court."
The New York Attorney General's Office opened several investigations into Trump, his business, charitable foundation, family, and associates.
It started its investigation into Trump and his business dealings in March 2019. It is seeking information to determine if the former president inflated his assets in financial statements to secure favorable tax benefits and loans.
In 2018, then New York Attorney General Barbara Underwood alleged that President Donald Trump, his adult children, and their charitable foundation committed a "pattern of persistent illegal conduct" for over a decade.
Have a story you want USA Herald to cover? Submit a tip here and if we think it's newsworthy, we'll follow up on it.
Want to contribute a story? We also accept article submissions – check out our writer's guidelines here.