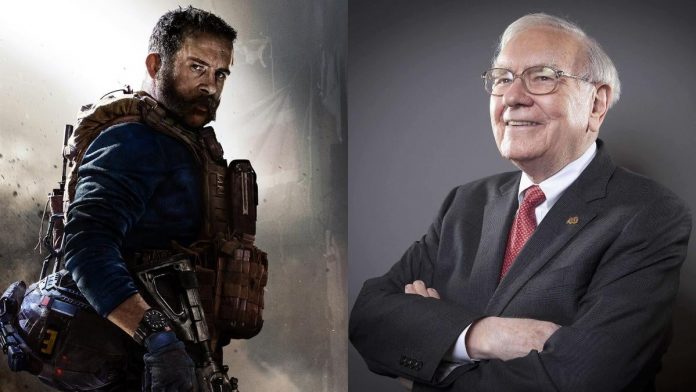 Warren Buffett, CEO of Berkshire Hathaway has become ultra-wealthy because he is perhaps the most successful investor of all time. And the market is paying attention to Buffet's strengthening his position in the Microsoft acquisition of Activision Blizzard. 
Buffett is indicating he believes the deal will go through. 
In January, Microsoft announced it was planning to acquire the mega gaming company for 68.7 billion in an all-cash deal. The software giant can easily afford the mega purchase. It has had a consistent record of growth. And has plenty of cash-on-hand.  
This week the Activision Blizzard Board met and voted to proceed. This is a big step to making the purchase of Activision Blizzard a reality. It will still be subject to regulatory review. 
Activision Blizzard deal gets Warren Buffett approval
Overall Buffet is doubling down on Activision's stock which is currently trading for around $75. And if Microsoft purchases the company at $95 per share it will be a big payday for investors. Microsoft's 3rd quarter earnings were also strong.
Investors have been worrying that FTC chair Lina Khan would pull the plug on the deal. And that antitrust issues would stop Microsoft in its tracks. There has also been pushback from politicians and investors due to the size of the deal. That's one of the reasons Activision shares have been trading so much lower than Microsoft's offer. 
After the special meeting Activision Blizzard CEO Bobby Kotick commented that "Today's overwhelmingly supportive vote by our stockholders confirms our shared belief that, combined with Microsoft, we will be even better positioned to create great value for our players." 
He said the deal would provide "even greater opportunities for our employees, and to continue our focus on becoming an inspiring example of a welcoming, respectful and inclusive workplace." This may have been a reference to the fact that the company still faces a number of lawsuits for harassment, retaliation and discrimination.
Activision Blizzard is the game-maker of many popular games like Call of Duty, Overwatch, World of Warcraft and Candy Crush.
This week the game creator officially announced that Call of Duty: Modern Warfare II is on track to be the one of the biggest games of 2022. Microsoft already let its users know it plans to keep Call of Duty on PlayStation for the foreseeable future. 
The purchase of Activision is anticipated to close in 2023. And if Warren Buffett is right, it will make Microsoft the third-largest gaming company in the world by revenue.  China's Tencent and Sony are both larger.