If @amazon ever had to pay fair taxes, its stock would crash and it would crumble like a paper bag. The @washingtonpost scam is saving it!

— Donald J. Trump (@realDonaldTrump) December 7, 2015
Amazon lost over $30 billion in stock value
On Wednesday, Amazon's stock price declined 4.6% due to the report that the President wants to change the company's tax treatment. The e-commerce giant lost more than $30 billion in stock value.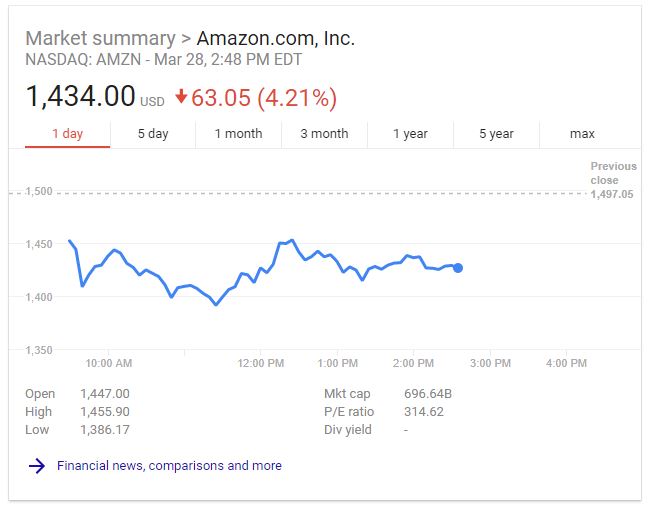 At the time of this writing around 2:48 in the afternoon Eastern Time, AMZN stock managed to regain some of its losses earlier. The stock is trading at $1,434 per share.
Currently, Amazon is looking for a home for its second headquarters. The e-commerce giant is reviewing proposals from different cities the United States. It is also exploring Toronto. The company will invest more than $5 billion for the construction and growth of its HQ2. It is expecting that its second headquarters will create 50,000 high-paying jobs.