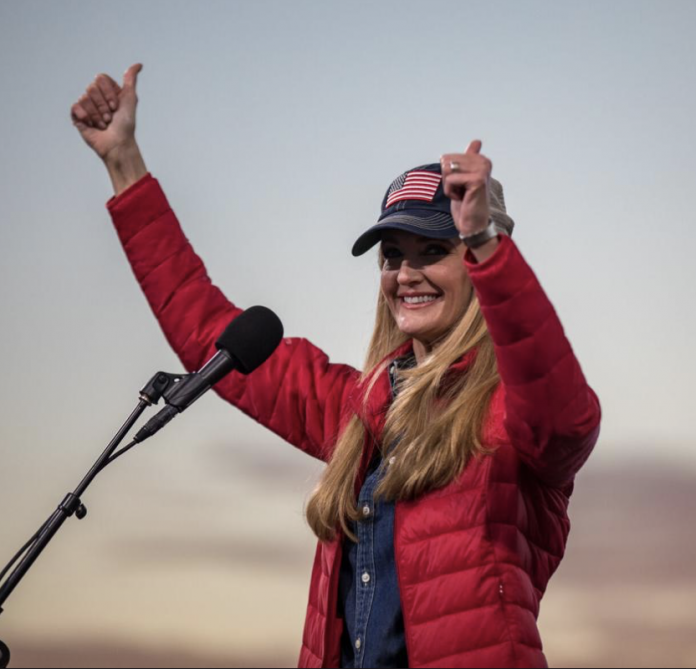 The Georgia special elections will conclude in precisely nine days. On January 5, 2021, the nation will learn whether or not Georgians voted to re-elect GOP Sens. David Purdue and Kelly Loeffler.
Perdue and Loeffler are each in their own runoffs. While Perdue faces off against Jon Ossoff, Loeffler is fending off a Senate challenge from Raphael Warnock. Perdue and Loeffler have also campaigned jointly, as have Ossoff and Warnock. Meanwhile, big-name Republicans are backing the GOP senators as top Democrats support the candidates in their own party.
It's an HONOR to have your full and total support, Mr. President!

Looking forward to welcoming you back to Georgia on Monday! 🇺🇸 https://t.co/zUF5bYFg2X

— Kelly Loeffler (@KLoeffler) December 27, 2020
A while ago, President Trump traveled to Georgia to hold a rally for both Perdue and Loeffler. In doing so, the president also urged all Georgians to get out and vote; this included an express warning that not voting is akin to handing over America to radical socialists and communists.
This evening, Americans learned that Trump will return to Georgia on January 4 for a final rally in support of Perdue and Loeffler.
A closer look at Trump's upcoming rally for the Georgia Republicans
Hours ago, President Trump tweeted out that he will visit Georgia next Monday. The tweet went on to laud both Perdue and Loeffler as "GREAT" senators before stating that the victories of both GOP candidates are paramount for the country.