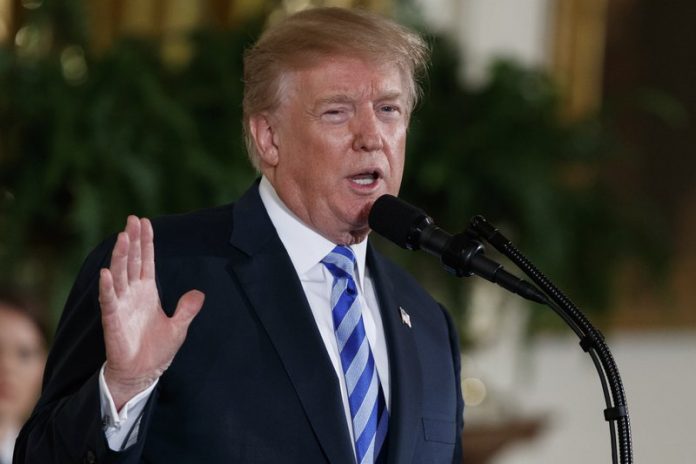 President Donald Trump slammed the Department of Justice (DOJ) for not contesting an appeals court ruling that prohibits Arizona from denying driver's licenses to undocumented immigrants protected by the Deferred Action for Childhood Arrivals (DACA) program.
In a tweet, Pres. Trump said the DOJ should have encouraged the United States Supreme Court to intervene in the case.
Department of Justice should have urged the Supreme Court to at least hear the Drivers License case on illegal immigrants in Arizona. I agree with @LouDobbs. Should have sought review.

— Donald J. Trump (@realDonaldTrump) March 21, 2018
Last year, the 9th Circuit Court of Appeals struck down Arizona's policy that prevents DACA recipients from obtaining a driver's license. The policy was implemented by former Arizona Governor Jan Brewer in 2012. At the time, Brewer argued that the state was only imposing its longstanding policy to only issue driver's licenses to people who are in the United States legally.
Arizona filed an appeal to the U.S. Supreme Court. The state argued that the DACA program was enacted through a Department of Homeland Security memo, not legislation by the Congress. Therefore, the 9th Circuit Court of Appeals made a mistake when it ruled that an "executive branch memorandum can preempt state law."
Supreme Court refuses to hear Arizona's appeal in the case
On Monday, the U.S. Supreme Court refused to hear the Arizona's petition challenging the ruling of the lower court. The state's Attorney General Mark Brnovich expressed disappointment with the decision of the high court.