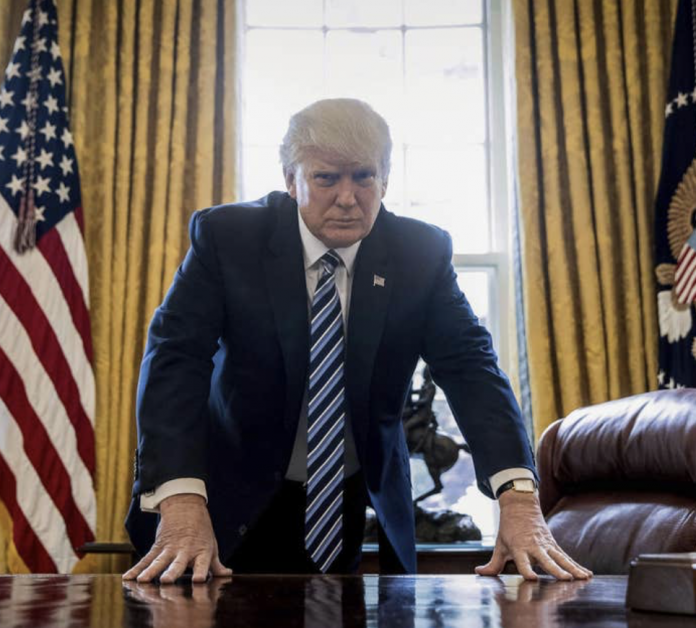 In the wake of Robert Mueller's testimony before the House Judiciary Committee, various Democrats have amped up calls for impeachment. Democrats overwhelmingly maintain that Mueller's report did not exonerate President Trump. As a matter of fact, Democrats believe that Mueller's findings affirm that the president obstructed justice.
Supporters of President Trump have pushed back against the calls for his impeachment. Many right-leaning Americans maintain that these calls are politically motivated and lacking merit. This is a stance which Trump also harbors. Yesterday, the president subsequently took to Twitter in order to express his views about Democrats who wish to see him impeached.
Trump on Impeachment Calls Post-Mueller Testimony
In essence, the president asserted that Mueller's testimony did not provide what Democats hoped for. Trump also branded the left-wing as the "do-nothing" party which is desperate to revive the Russia probe. Finally, the president concluded his take by stating that Mueller lacked facts.
In Trump's own words:
The Dems are now coming out of shock from the terrible Mueller performance, and are starting to spin impeachment all over again. How sick & disgusting and bad for our Country are they. What they are doing is so wrong, but they do it anyway. Dems have become the do nothing Party!

— Donald J. Trump (@realDonaldTrump) July 27, 2019
The Democrats were trying mightily to revive the badly & irrevocably tarnished Witch Hunt Hoax until Robert Mueller put on the greatest display of ineptitude & incompetence that the Halls of Congress have ever seen. Truth is, he had no facts on his side. Nothing he could do!

— Donald J. Trump (@realDonaldTrump) July 27, 2019
A total of 99 Democrat House caucus members backed launching an impeachment inquiry into President Trump. However, to the chagrin of many House Democrats, Speaker Pelosi did not issue support for an impeachment inquiry.
Why do Democrats Want to Impeach President Trump?
Over the course of Trump's presidency, the reasons which Democrats articulated for impeachment have shifted. During the Russia investigation, the left claimed that Trump colluded with Russia in order to win the 2016 presidential election.
Despite these claims, Mueller's investigation did not gather enough evidence to charge the president. During Mueller's testimony last week, he also affirmed that Trump did not interfere with the Russia probe.
Since the end of the Mueller investigation, Democrats have taken their reasons for supporting impeachment in a new direction. Many progressives stated that Trump obstructed justice during the probe; they also expressed interest in launching their own investigations into the president's personal and financial dealings.
Trump has denied claims of collusion and obstruction of justice many times. During the Russia probe, the president also referred to it as a "witch hunt," citing political motivations as the true reasons behind the probe.
In light of Mueller's recent testimony, the president has continued to weigh in on this matter via Twitter:
"One of the biggest things to come out of Mueller's testimony was the fact that when he was asked, was there ANYTHING that impeded your investigation, the answer was a clear, unequivocal, NO." Misty Marris @FoxNews True, but many other great "exonerating" things came out…..

— Donald J. Trump (@realDonaldTrump) July 28, 2019
….Robert Mueller's testimony, and the Mueller Report itself, was a disaster for this illegal Democrat inspired Witch Hunt. It is an embarrassment to the USA that they don't know how to stop. They can't help themselves, they are totally lost, they are Clowns!

— Donald J. Trump (@realDonaldTrump) July 28, 2019