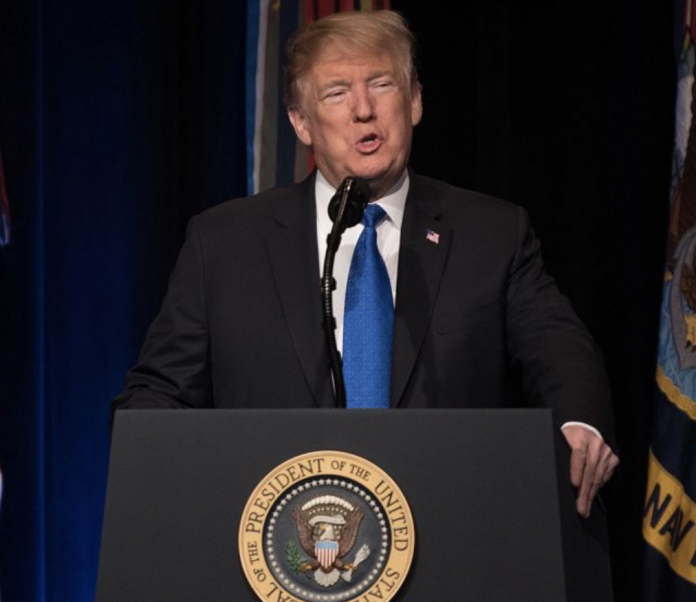 Earlier today, President Trump criticized the media for their manner of coverage following the release of the controversial Mueller probe.
Reviewing the President's Concerns
Via Twitter, Trump articulated his concerns about the mainstream media's coverage of the probe.
The tweet in question reads as follows:
The Fake News Media is doing everything possible to stir up and anger the pols and as many people as possible seldom mentioning the fact that the Mueller Report had as its principle conclusion the fact that there was NO COLLUSION WITH RUSSIA. The Russia Hoax is dead!

— Donald J. Trump (@realDonaldTrump) April 20, 2019
A Backstory on the Mueller Investigation Release
The release of the Russia investigation has dominated headlines. Despite the results, different Americans have various outlooks and perspectives. Many conservatives and other members of the right-wing maintain that Trump was right all along; no obstruction, no collusion with Russia, etc.
However, not all Americans share this perspective. Many progressives and liberals have opined that the Mueller probe does not actually clear the president. Democrats have also raised questions about whether or not Trump obstructed justice while the investigation remained underway. This is something which Mueller's probe has not managed to confirm or deny.
As such, Congressional Democrats claim that they have a responsibility to investigate accordingly. In order to carry out the investigations which Democrats have deemed as appropriate, they are now moving to impeach President Trump….yet again.
Mueller's report is clear in pointing to Congress' responsibility in investigating obstruction of justice by the President.

It is our job as outlined in Article 1, Sec 2, Clause 5 of the US Constitution.

As such, I'll be signing onto @RashidaTlaib's impeachment resolution. https://t.co/CgPZJiULOL

— Alexandria Ocasio-Cortez (@AOC) April 18, 2019
Rep. Ocasio-Cortez then followed up with an explanation behind her decision:
Many know I take no pleasure in discussions of impeachment. I didn't campaign on it, & rarely discuss it unprompted.

We all prefer working on our priorities: pushing Medicare for All, tackling student loans, & a Green New Deal.

But the report squarely puts this on our doorstep.

— Alexandria Ocasio-Cortez (@AOC) April 18, 2019
As one might imagine, newfound talk of impeaching the president has not gone over well with conservatives and Trump supporters.
Conservative Criticism of the Democrats
The release of the Mueller probe has engendered not only Trump's criticism of the media, but also right-wing censure of the left-wing. In a nutshell, conservatives believe that Democrats simply want President Trump to be guilty of something no matter what. The left's vows to "resist" Trump and their repeated attempts to impeach him from office have fueled conservatives' concerns.
During the Russia probe, Democrats ongoingly maintained that Trump colluded with Russia and would face indictment and impeachment. Shortly after news of the Mueller probe's conclusion (and reports that Trump wouldn't face indictments), Democrats pursued a new angle.
This new angle involved digging into the president's personal and business financial dealings and requesting the IRS to turn over his tax returns. Now, Democrats want to impeach Trump because they are unsure of whether or not he obstructed justice during the Mueller probe.