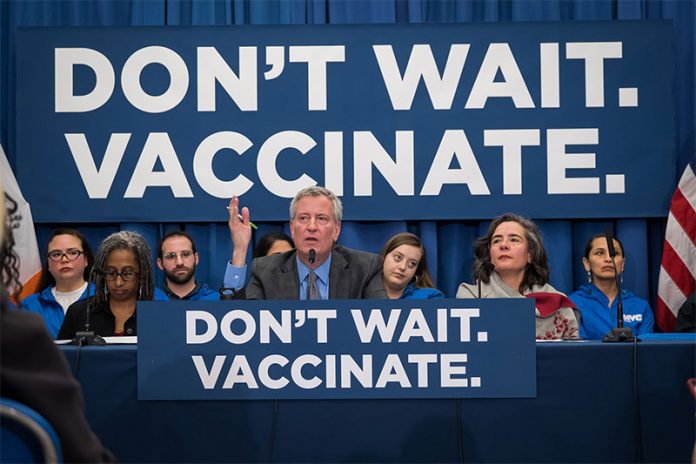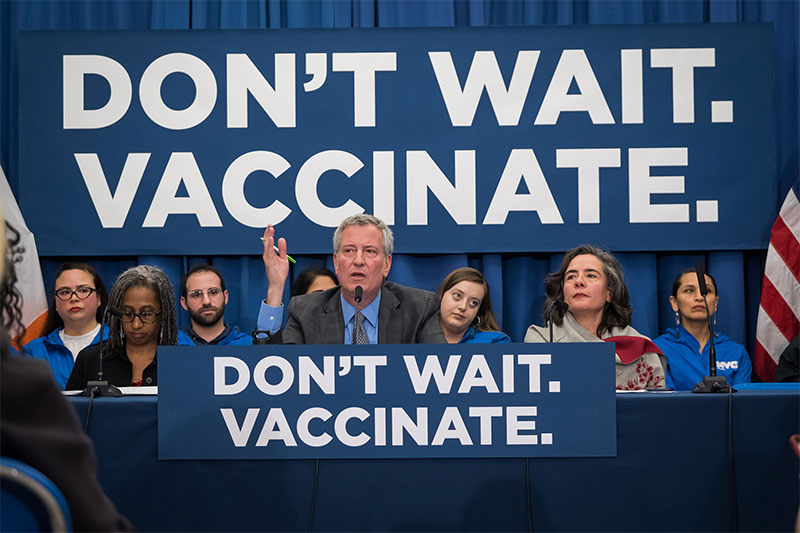 A judge dismissed a lawsuit challenging the New York City (NYC) Health Department's order requiring measles mumps rubella (MMR) vaccination for unvaccinated individuals living in select areas in Williamsburg.
The NYC Health Department issued the order to prevent the measles outbreak, which infected 329 people in Brooklyn and Queens since October. Most of the confirmed cases of measles involved members of the Orthodox Jewish community.
The mandatory MMR vaccination took effect on April 12. Under the order, those who have not received the MMR vaccine or do not have evidence of immunity could face a fine of $1,000.
On Monday, a group of parents sued the NYC Health Department alleging that the order doesn't have sufficient grounds to justify such drastic emergency measure. They also contended that the order violates their rights under the U.S. Constitution and New York State law. They asked the Kings County Supreme Court to declare the mandatory MMR vaccination order invalid.
Judge rules that vaccination is necessary to stop the measles epidemic
On Thursday, Kings County Supreme Court Administrative Judge Lawrence Knipel rejected the arguments of the petitioners and dismissed the case.