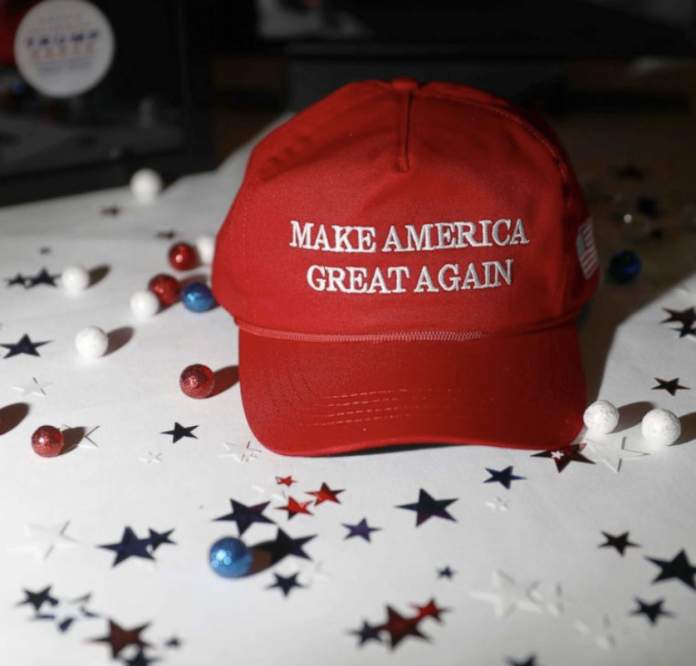 As the 2020 presidential election plays out, President Trump's supporters are not hesitating to stump for him and acknowledge their backing of his campaign. Each time the president holds a rally, arenas are packed and supporters don't hesitate to wait outside of venues for hours.
Openly supporting Trump does not come without backlash, especially from leftists. Many left-wingers have made no bones about expressing their disdain and animosity towards Trump supporters. One of the most infamous examples occurred during the 2016 presidential election when Hillary Clinton branded Trump supporters as "deplorables."
Since the president's time in office, online videos have surfaced of leftists beating, shouting at, and throwing drinks on Trump supporters with MAGA hats.
Nevertheless, this hasn't stopped one fan of the president from opening a MAGA store in Plainfield Township, Michigan.
Everything to Know About the Michigan-Based MAGA Store
Gary Middleton of Michigan took the plunge and opened his MAGA store two weeks prior to Christmas. At this time, the new business owner is currently selling playing cards, golf balls, t-shirts, and other paraphernalia which is Trump-based. Apparently, demand for Middleton's merchandise is so great that he's had to consistently restock his store.
The MAGA Store is currently based inside a strip mall and at the address of 4492 Plainfield Ave. NE. When talking with the press, Middleton spoke about his success and the experience he's had thus far.
In the business owner's own words:
"Business is awesome. I didn't expect this sort of response so quickly. The response has been overwhelmingly positive. It really has been. A lot of great people come in and talk, tell their stories. We've had people come as far as Indiana. They love it. They are glad that somebody has the courage I guess we should say to open up a store like that."
How is President Trump's Re-Election Campaign Faring?
The president's 2020 re-election campaign is thriving and doing well. This comes in spite of Democrats' interest in impeaching Trump and pressuring the Senate to vote him out of office.
As Trump runs for re-election, he also has a series of presidential accomplishments to show the public. A stronger economy, better stock market, and USMCA success are only the tip of the iceberg. As the 2020 election heats up, Trump maintains his confidence that he will easily defeat the Democrat nominee.