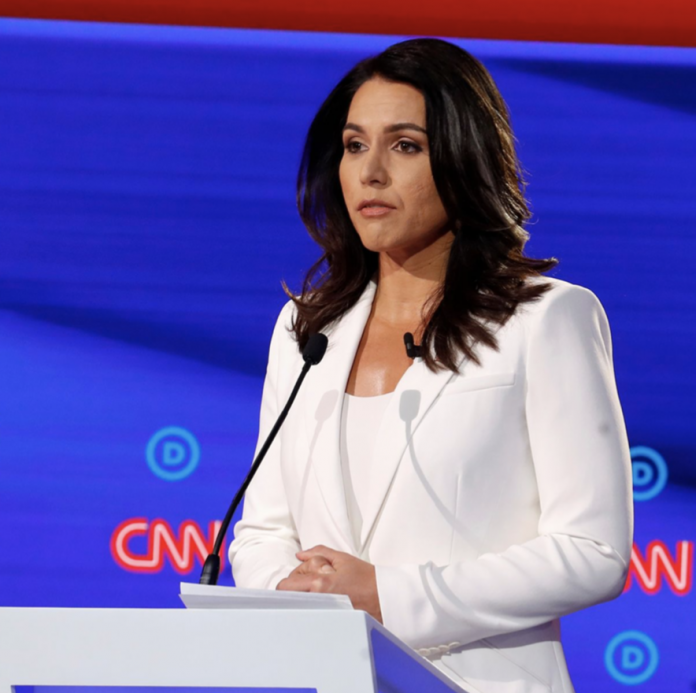 House Speaker Nancy Pelosi has come under immense fire due to her management of the impeachment proceedings. After weeks of debates and ramming impeachment articles through the House, the Speaker is now refusing to turn over articles to the Senate.
Republicans haven't hesitated to admonish Pelosi for this decision; still, the House Speaker maintains that she wants the Senate to adhere to certain guidelines before she hands over the articles.
In the wake of this position, it turns out that Pelosi's critics aren't mutually exclusive to the GOP. During an interview last week, 2020 Democrat Tulsi Gabbard criticized the House Speaker's decision to hoard impeachment articles.
A Closer Review of Gabbard's Take on Pelosi and Impeachment Articles
When speaking with Hill.TV, Gabbard faced a question about the reality of Pelosi potentially not turning over the impeachment articles to the Senate. Host Saagar Enjeti questioned Gabbard on whether or not she views this as "blatantly political."
The 2020 Democrat responded to Enjeti's question by noting her "surprise" at the position that Pelosi's taken on impeachment articles. Gabbard furthermore censured the "hyperpartisan nature" of impeachment after citing the importance of following the steps associated with the process.