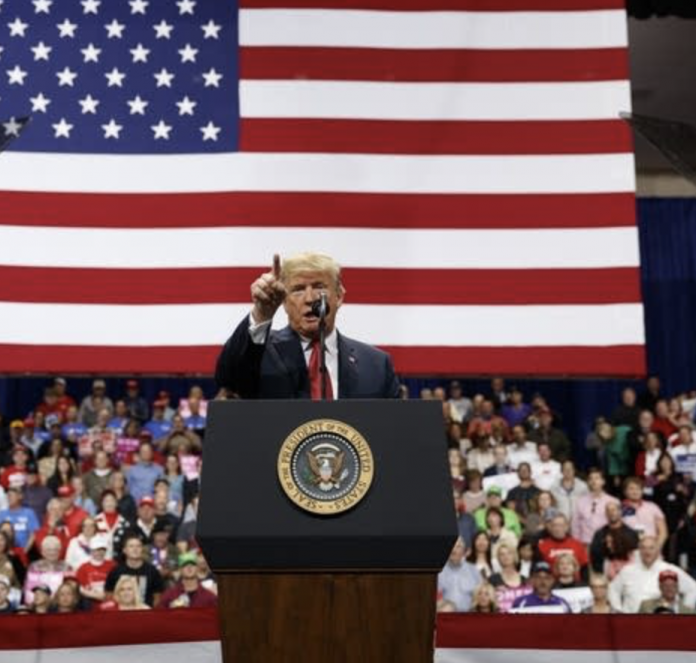 Since the Trump presidency, a far left group known as AntiFa (anti-fascism) has emerged. The hallmark of the group is opposing President Trump and conservative ideology. AntiFa has gained infamy for their actions at various protests across the nation; these actions largely include attacking those who disagree with them and wearing masks to conceal their identities.
Of course, AntiFa is largely unpopular amongst the right-wing. Many conservatives maintain that this group actually acts as fascists by physically attacking Americans with different ideologies. Over the course of AntiFa's presence, various videos have surfaced on social media of Trump supporters being attacked, harassed and having eggs thrown on them.
On Saturday, President Trump himself took to Twitter to share his own thoughts regarding AntiFa.
Trump on AntiFa
Per the president's own statements, there are considerations about declaring AntiFa as a "major organization of terror." This subsequently comes after the group's various attacks on individuals. Other Republicans, like Sens. Ted Cruz and Bill Cassidy, have introduced legislation to officially declare AntiFa as a domestic terrorist organization.
Trump's official tweet regarding AntiFa reads as follows:
Consideration is being given to declaring ANTIFA, the gutless Radical Left Wack Jobs who go around hitting (only non-fighters) people over the heads with baseball bats, a major Organization of Terror (along with MS-13 & others). Would make it easier for police to do their job!

— Donald J. Trump (@realDonaldTrump) July 27, 2019
In a statement, Sen. Cassidy denounced AntiFa as "bullies" who need to be stopped by elected officials:
"Antifa are terrorists, violent masked bullies who 'fight fascism' with actual fascism, protected by liberal privilege. Bullies get their way until someone says no. Elected officials must have courage, not cowardice, to prevent terror."
Part of "The Resistance?"
After the election of Donald Trump, various left-leaning Americans vowed to "resist" the president and his policies. However, certain individuals have expressed ideas that liberal attempts to resist have backfired.
This analysis comes as the Democrat Party embraces various policies which many people view as radical. These policies include Medicare-for-All, a Green New Deal, and many others. Furthermore, certain members of the Democrat House caucus have called for abolishing Immigration and Customs Enforcement (ICE) and the Department of Homeland Security (DHS).
The 2020 presidential election season has consequently prompted a fracture within the Democrat Party. This fracture regards the best direction to take the party in order to defeat Trump. While some Democrats favor a progressive approach, others maintain that moderatism is how Democrats win general elections.
On multiple occasions, President Trump has expressed confidence that he will defeat his Democrat challenger in 2020.