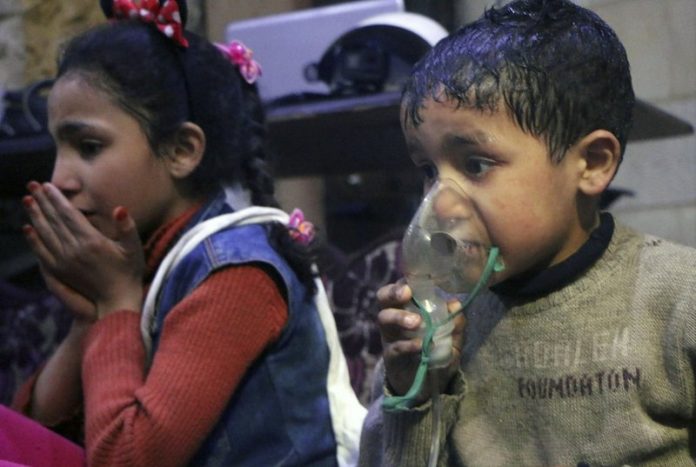 President Donald Trump on Sunday condemned a "mindless CHEMICAL attack" in Syria that killed women and children, called Syrian President Bashar Assad an "animal" and delivered a rare personal criticism of Russian President Vladimir Putin for supporting the Damascus government.
As Washington worked to verify the claim by Syrian opposition activists and rescuers that poison gas was used, Trump said there would be a "big price to pay" for resorting to outlawed weapons of mass destruction. A top White House aide, asked about the possibility of a U.S. missile strike in response, said, "I wouldn't take anything off the table."
Just over a year ago, Trump ordered dozens of cruise missiles to be fired at a Syrian air base after declaring there was no doubt Assad had "choked out the lives of helpless" civilians in an attack that used banned gases. White House advisers said at the time that images of hurt children helped spur the president to launch that air strike, and television new shows on Sunday aired similar depictions of suffering young Syrians.