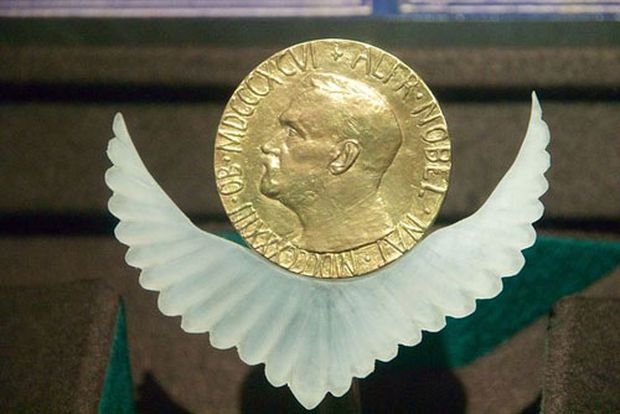 Barack Obama won the Nobel Peace Prize. So did Theodore Roosevelt, Woodrow Wilson, and Jimmy Carter. Is Donald Trump the next United States leader to win the Nobel Peace Prize?
Supporters Pushing Trump
Many of the President's supporters are pushing Trump's name as the next leader to win the title. This move is being met by eye rolls and smirks in Europe, where the President is still very unpopular. This is not stopping the supporters, however, from asking the Nobel committee to consider Donald Trump for his diplomatic victory.
Luke Messer, an Indiana Republican, said that he has been talking about this for months, applauding Trump's success. He is only one of the 18 Republicans who wrote a letter to Norwegian Nobel Committee representative Berit Reiss-Andersen. The letter was sent last week with an intention to consider nominating Donald Trump for the 2019 Nobel Peace Prize. The reasons mentioned for why he is the right candidate are his work to denuclearize the Korean Peninsula, possibly ending the Korea Cold War, and making it a peaceful region.
Rudy Giuliani, the President's new lawyer, has also praised the idea. He said to Fox News Channel's Sean Hannity that he already told the President that he is going to win the next Nobel Peace Prize, considering the outlook for the situation with North Korea.
Trump Not Even Thinking About the Prize
Trump gave a speech in Michigan recently. Listeners in the audience suddenly started shouting, "Nobel! Nobel!" as soon as the President mentioned North Korea and his efforts with the country. The President responded that the chant was very nice. He thanked them for their support. At the same time, he also said that he only wants to get the job done.
When asked if he thinks that he deserves the prize, he answered that everyone thinks so, but that he would never say so himself. He said that the only prize he wants is a victory for the world.
Several of the President's associates also stated that the President never mentioned winning the Nobel Peace Prize.
Questions from the American People:
Does Trump deserve the Nobel Peace Prize for softening relations with North Korea? Is it too early to tell?
Will world opinion regarding Trump's decision to withdraw from the Iran nuclear accord outweigh his efforts with North Korea?