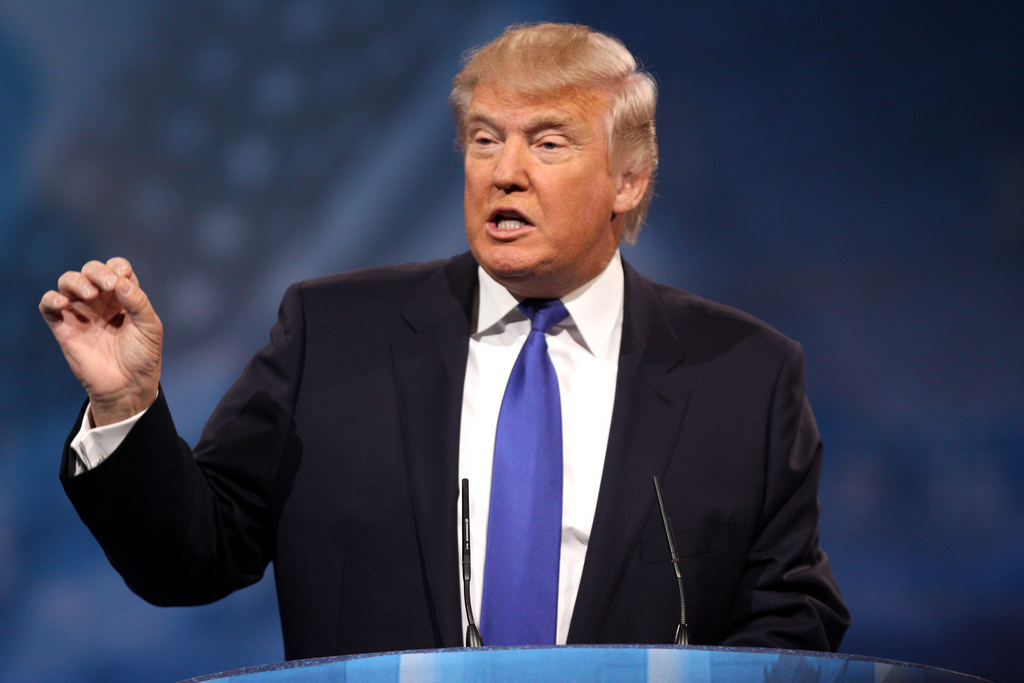 We know the speech took place last week, but rather than putting out a quick reaction, we wanted to take our time, rewatch the speech, and give you our thoughts.
President Trump addressed a joint session of Congress Tuesday evening, February 28. In stark contrast with the melancholy tone of his inaugural speech and its call to arms, this address was much lighter and hopeful. He dwelled less on the depiction of a nation in crisis and, instead, pointed to his executive actions as indicators of progress.
The media has recently criticized Trump relentlessly as being anti-Semitic and racist towards Blacks. A BuzzFeed report, accessible to many via Facebook, popularized Trump's alleged statements to state attorneys general about the vandalism of Jewish cemeteries and threats against Jewish community centers: "Sometimes it's the reverse, to make people—or to make others—look bad." This was taken as an implication that Trump considered some of the threats and acts of vandalism to have been carried out by Jews themselves to exacerbate the perceived persecution of Jews since Trump's election.
Trump, however, began his speech with a respectful acknowledgement of Black History month. He also said, "Recent threats targeting Jewish community centers and vandalism of Jewish cemeteries, as well as last week's shooting in Kansas City, remind us that while we may be a nation divided on policies, we are a country that stands united in condemning hate and evil in all of its very ugly forms."
Trump quickly segued to addressing the economic concerns of the American people, starting with America watching its "middle class shrink as we have exported our jobs and wealth to foreign countries." In 2015, the Pew Research Center released the information that President Trump is citing, specifically stating that middle-income Americans (i.e. those between two-thirds of the median income and double the median) gradually declined 11% over the span of 44 years from 1971 to 2015. There has also been a steady, sharper decline in manufacturing jobs, which Trump referenced.
Most manufacturing jobs have not necessarily been exported so much as replaced by automation. America's manufacturing output is at an all-time high in terms of production, but due to technological progress, manufacturers are producing more with fewer human beings, relying on machines and computers according to Binyamin Appelbaum of The New York Times. Regardless, the end result is the same, and as Trump points out, the middle class is smaller than it was four decades ago.
Many applauded upon hearing President Trump address the reality that the federal government has neglected American infrastructure for far too many years. He highlights that "we've spent trillions and trillions of dollars overseas while our infrastructure at home has so badly crumbled." The 2013 report card from the American Society of Civil Engineers fully supports this statement, grading American infrastructure with a D+ overall. Schools, airports, transit, dams, roads, and water systems were all graded at D. The only structures lifting the grade slightly were railroads and bridges, which received a C+.
President Trump also reminded Congress and the American people of his executive action authorizing the construction of Keystone XL and Dakota Access pipelines. "Thereby creating tens of thousands of jobs, and I've issued a new directive that new American pipelines be made with American steel." The State Department has clarified that President Trump's words are essentially true. 21,000 new construction jobs will result from his executive action, and the construction will last two years. In addition, another 35 permanent jobs will be filled to facilitate the pipelines' operations. The Secretary of Commerce, Wilbur Ross, is presently devising a plan to fulfill the President's other promise that American materials, including but not limited to steel, be used to build the pipelines.
President Trump also addressed illegal immigrants whom law enforcement agencies have been rapidly deporting since his inauguration. They are pursuing, in particular, the criminal element among these illegal immigrants, as well as their families, friends, and acquaintances. Attorney General Jeff Sessions, appointed by the Trump Administration, has even announced a task force purposed with reducing crime and ensuring public safety. Significant progress has been made with regard to removing Hispanics from the U.S., and more progress is promised.
Trump also touted his aggressive stance against radical Islamic terrorism, as evidenced by his controversial Muslim travel ban. The ban, of course, targets seven Muslim-majority nations with its travel restrictions, and it is also temporary while the Trump Administration devises more permanent solutions. Liberals still vehemently oppose the ban, arguing that none of the five foreign terrorists that have struck U.S. soil since September 11 were from those specific countries. Seven other terrorists have also attacked in this span as well, though they were American citizens. Between these twelve, however, nearly a hundred American citizens have been killed by their attacks in the past decade and a half.
Ultimately, President Trump's address dealt with all the primary concerns of real, American citizens, including the repeal of Obamacare. An executive order has already "unburdened the states" of Obamacare's stipulations, and full repeal is forthcoming. The Republican Party is carefully working to determine the most cost-effective way to repeal the law and still keep their constituents insured in the meantime.
It is important to note that all these answers to complicated problems come after President Trump has only been in office for a single month. In four weeks, most concerns have already been addressed, and though liberals focus on the imperfections, policy solutions are still in the process of unfolding. Trump has already upheld nearly all of his campaign promises in the process, and though the media attempts to paint him negative light, this address exemplifies the administration's commitment to stay the course.