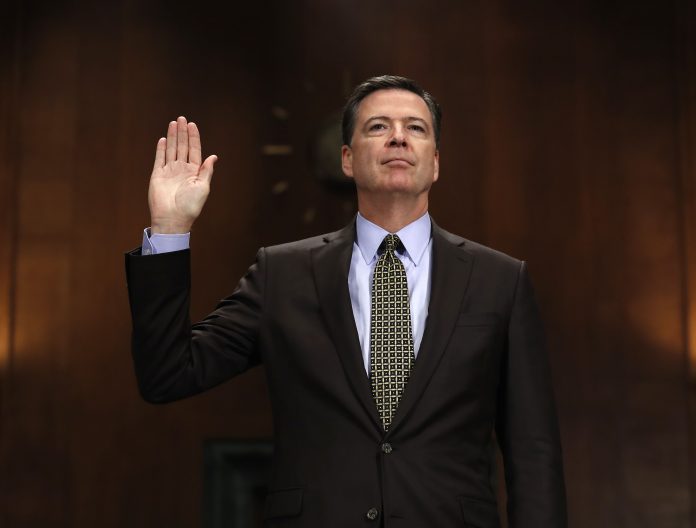 President Donald Trump's lawyers attacked James Comey, a former FBI Director. They attacked him in a memo to special counsel Robert Mueller last year. Trump's lawyers said that Comey was dishonest, unbounded by law and regulation, and Machiavellian. They tried to undermine Comey's credibility as an essential witness against Trump.
The Memo
The letter highlights efforts by Trump's administration in 2017 to harm Comey's credibility. The administration also tried to set Trump's word against Comey's. Trump fired Comey in May of last year. This only prompted Robert Mueller to start his investigation. Comey documented his conversations with Donald Trump and submitted them to Mueller. They were reportedly very helpful in Mueller's investigation.
The President's lead lawyer at the time, Marc Kasowitz, wrote the letter on the June 27 last year. This was around the time Mueller started the investigation with his team. They began to examine whether Trump fired Comey to disrupt the investigation about Trump's connection with Russia.
Why did Trump Fire Comey?
It is still unclear why Comey was fired. It's also unclear how attacks on him helped Mueller's team. Many believe that the Trump administration's accusations against Come will backfire on them.
But Mueller is still investigating if Russia had something to do with the 2016 Presidential election. He is also still trying to get an interview with Trump to determine if he fired Comey because the President is corrupt. President Trump volunteered to speak with Mueller, but Rudy Giuliani, the President's new head lawyer, advised against it.
Comey, on the other hand, is very consistent in his telling of his interactions with the President. He gave many details in recent months in interviews, his book, and his memos.
Trump's lawyers are using the 13-page letter they submitted about Comey for their legal strategy. They want to discredit Comey and make him a witness that has no value.
A Justice Department inspector general also made a new report this weekend. It criticizes Comey for withdrawing from the Clinton investigation. Calling Comey's career history into question could be more helpful as the Trump team to tries harm Comey's credibility. At the same time, others are pointing out that Comey's motives are not political as Bill Clinton was a Democrat and Trump a Republican.