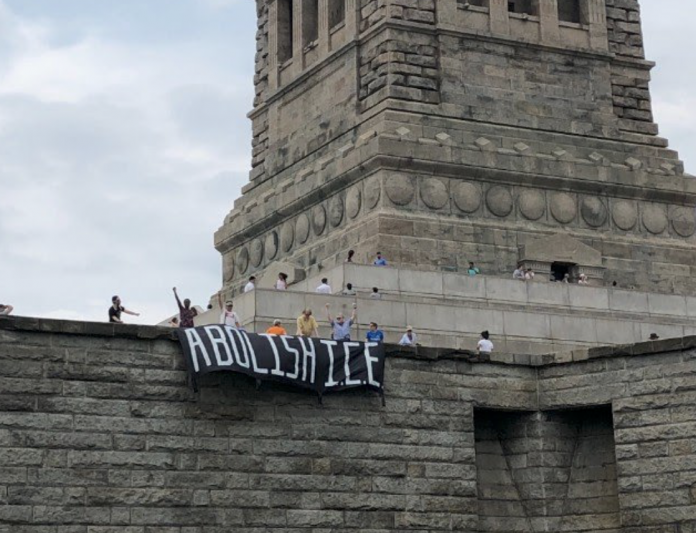 As the immigration debate intensifies, more and more Democrats are calling for the abolition of Immigration and Customs Enforcement (ICE). However, some Americans are now questioning whether these calls will hurt Democrats in the forthcoming midterm elections, reports The Hill.
An Overview of Calls to Abolish ICE
The ongoing debate over immigration will not subside anytime soon. Even after President Donald Trump signed an executive order to halt the separation of migrant families who illegally enter the United States, many Americans remain dissatisfied.
Over the past few weeks, left-wing activists and protesters have begun calling for the end of ICE. Democratic leaders are also gradually advocating for the termination of this group. Conversely, right-wingers and Republican leaders have expressed their support for the continuation of ICE and legal immigration.
Calls for the end of ICE largely began after Americans learned of the separation of children from their families. However, while many liberals faulted President Trump and his administration for the foregoing separations, not all people share this viewpoint.
Certain individuals have censured the immigrants who unlawfully bring their children across the southern border. According to a Rasmussen poll, many independents believe the blame lies with illegal immigrants, not with ICE or the Trump administration.
The Hill asserts that Americans are interpreting the calls to abolish ICE as Democrats' refusal to address illegal immigration. This has raised many eyebrows, especially since bipartisan opposition to illegal immigration once existed. Therefore, many individuals view calls to end ICE altogether as a far left stance.
Over the past week or so, various Americans have vocalized their issues with the increasingly extremist leftist ideologies, thus launching a #WalkAway Twitter campaign.
Throughout the aforementioned campaign, various former liberals explained their decisions to exit from the Democratic Party.
Here are some of the most noticeable tweets:
Get off my back, Democrats! Every time you call me nasty names, you're just confirming that I definitely made the right choice to #walkaway 😂 pic.twitter.com/fuIu0JOrCC

— Erin (@glasheen71) July 7, 2018
In my twenties I voted Democrat and saw democratic values as something to admir, now they are an intolerant a hate group. It's like a tantruming child who doesn't get their way screaming and kicking on the floor knowing what they want is not good for them or others #WalkAway

— ConsumerRetentionTeam (@ConsumerTeam) July 7, 2018
Born and raised a Southern Democrat. I refuse to follow their path of hateful disrespect of Christians and hard working Americans. #WalkAway

— Eleven Bravo (@NCK9Leo) July 7, 2018
The Fate of Democrats and Midterm Elections
Ultimately, the fate of the upcoming midterm elections is unknown. However, Republicans and conservatives have opined that Democrats are alienating members of their own base by descending into far leftism. Whether this will harm their chances of victory in November remains to be seen.