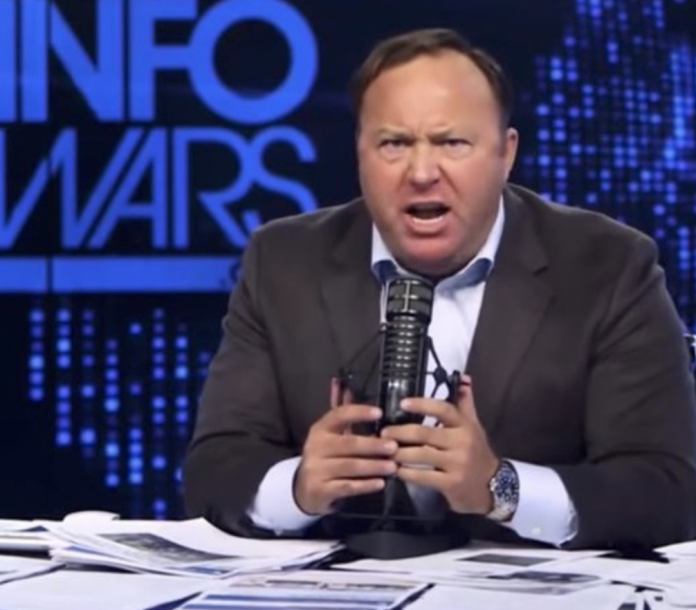 Jack Dorsey, CEO of Twitter, spoke out Tuesday regarding the platform's decision to not ban controversial conservative commentator and Infowars owner Alex Jones, according to The Hill. Dorsey's statements come after Facebook, Spotify, YouTube, Google and Apple all removed Jones' and Infowars' content from their platforms.
An Overview of Twitter's Decision
Twitter's decision not to ban Jones is rooted in the fact that he "hasn't violated [its] rules." Dorsey moreover explained that Twitter will "enforce" its rules if the Infowars host does, in fact, breach the platform's guidelines.
Throughout Dorsey's public statements, he touched upon not "artificially amplifying" tweets and resisting "outside pressure." This comes after various Twitter users have called for Jones to be banned from Twitter.
Twitter has a choice.

They can act with Facebook, YouTube and Apple and ALSO ban Alex Jones.

Or they can do nothing. Which will devastate all the work Twitter has done to combat hate speech on their platform.

The world is watching, @jack. Don't undermine the work you've done.

— Brianna Wu (@Spacekatgal) August 6, 2018
But if we ban Alex Jones, what's next? Banning other straight white men with inexplicably large platforms from promoting their dangerous lies?

— OhNoSheTwitnt (@OhNoSheTwitnt) August 6, 2018
Finally, the Twitter CEO concluded his remarks by urging journalists to push back against accounts which "sensationalize issues" and "spread unsubstantiated rumors."
See Dorsey's full public statement in the following tweets:
We didn't suspend Alex Jones or Infowars yesterday. We know that's hard for many but the reason is simple: he hasn't violated our rules. We'll enforce if he does. And we'll continue to promote a healthy conversational environment by ensuring tweets aren't artificially amplified.

— jack (@jack) August 8, 2018
If we succumb and simply react to outside pressure, rather than straightforward principles we enforce (and evolve) impartially regardless of political viewpoints, we become a service that's constructed by our personal views that can swing in any direction. That's not us.

— jack (@jack) August 8, 2018
Accounts like Jones' can often sensationalize issues and spread unsubstantiated rumors, so it's critical journalists document, validate, and refute such information directly so people can form their own opinions. This is what serves the public conversation best.

— jack (@jack) August 8, 2018
Many more details here: https://t.co/58dc4fwjQz

— jack (@jack) August 8, 2018
Social Media Censorship
The suspension of Jones and Infowars from various prominent social media platforms is what many people consider to be a hot-button issue. Many conservatives maintain that banning Jones from the aforementioned platforms sets a dangerous precedent. On Thursday, the Infowars host took to Twitter to speak out; he stated that the suspensions pertained to "favored" ideas and speech versus their "opposed" counterparts.
This issue is not about #Infowars engaging in "hate speech" or "violating community standards."

It's about whose speech and ideas are favored and whose are opposed. #1a #FreeInfowars #IAmAlexJones #Censorship 🚫

— Alex Jones (@RealAlexJones) August 8, 2018
The collective banning of Jones is not the first time that conservatives have expressed concerns regarding social media censorship. In May, Donald Trump Jr. stated that Instagram purposefully promoted negative hashtags associated with his name. Trump Jr. furthermore noted drastic declines in his Instagram analytics. Not too long afterward, President Donald Trump criticized Twitter for allegedly censoring prominent Republican leaders.
Trump supporters and conservative commentators Diamond and Silk received an apology from Facebook earlier this year. In the apology, Facebook admitted to "mishandling communications" with the pro-Trump women. Finally, PragerU, a right-leaning platform, slapped Google and YouTube with a lawsuit in October, alleging that the sites engaged in illegal censorship and discrimination against free speech.
The banning of Jones has moreover fueled concerns from some conservatives that they are facing systemic censorship on popular social media outlets.