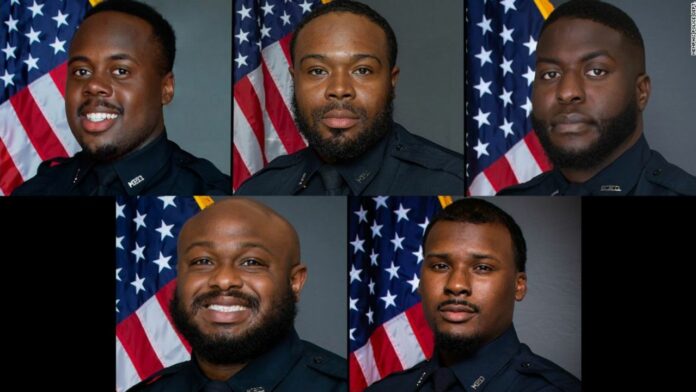 In a significant development in the Tyre Nichols case update, five former officers of the Memphis Police Department have been indicted on federal charges. These charges relate to the violent beating of Tyre Nichols, a 29-year-old Black man, in January, which led to his tragic death just three days later. The brutal incident took place during a traffic stop near Nichols' home and was followed by a brief foot pursuit.
The officers identified as Tadarrius Bean, Demetrius Haley, Emmitt Martin III, Desmond Mills Jr., and Justin Smith are facing grave accusations. They are charged with deprivation of rights under the color of law through excessive force, failure to intervene, conspiracy to witness tampering, and obstruction of justice through witness tampering.
Tyre Nichols Case Update : Surveillance Footage Sparks Outrage
Released on January 27, the body camera and surveillance footage from the night of the incident painted a harrowing picture of the excessive force used against Nichols. These videos not only ignited widespread public outrage but also contradicted the initial police report, leaving the community in a state of shock, perplexity, and burstiness – much like pouring water on a bed of hot coals. The county prosecutor's revelation that the videos did not match the officers' accounts added fuel to the already burning fire of public discontent.
Officers Facing Multiple Charges
The Tyre Nichols case update doesn't end at the federal indictment. These five officers, all of whom are Black like Nichols, have also been slapped with state charges in Tennessee related to his death. All have entered a plea of not guilty in response to these state charges, which include second-degree murder. Additionally, they're embroiled in a federal civil lawsuit. Following the incident, all five were dismissed from their roles within the Memphis Police Department.