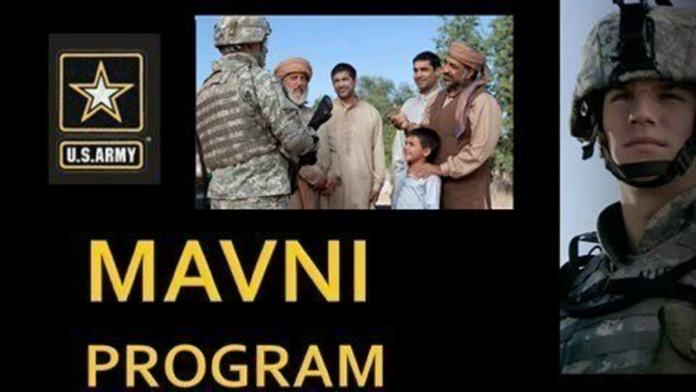 Stricter immigration policies under Trump have reduced the Pentagon's success in recruiting top talent.
History of the Program
It's called Military Accessions Vital to the National Interest program (MAVNI). It's been in place for over ten years. In total, over 10,000 immigrants have joined the armed forces through MAVNI. The U.S. military use the program to recruit immigrants who have helpful language or medical skills.
Defense Secretary Jim Mattis is a combat veteran who has served with foreign nationals enlisted under MAVNI. He believes they bring valuable cultural knowledge to foreign fronts.
Last month, Mattis said, "We need and want every qualified patriot willing to serve and able to serve." Mattis said. Air Force Maj. Carla Gleason echoed his comments. She said "the unique skill sets these individuals bring is one of the reasons the U.S. military is the world's premier fighting force."
Originally, if an immigrant signed up for military service, they were allowed to stay in the country even after their temporary visas ran out.
Officials put the program on hold in 2016. Some felt that the military wasn't screening immigrant recruits thoroughly enough. They feared that they might be allowing threats into the country and the military. Gleason said the program "was vulnerable to an unacceptable level of risk from insider threats such as espionage, terrorism, and other criminal activity."
The FBI has investigated over 20 MAVNI recruits since 2013. Army Secretary Mark Esper says that 80 percent of immigrants who apply gain approval.
Current State of MAVNI
Pentagon officials planned to restart the program this month. Homeland Security officials, however, said that they could not protect new immigrant recruits from deportation proceedings once their temporary visas expired. An anonymous Homeland Security official said the agency would review each case individually. But the fact remains that new immigrants serving under MAVNI could be deported if their visas lapsed.
Congress also passed a new law for 2019 saying that each branch of the military can only recruit 1,000 immigrants per year.
The Role of Immigration Laws
The Trump Administration has ordered more detailed background checks for immigrants. When an immigrant applies for MAVNI, it takes the military even longer to conduct an investigation. Many of the checks go uncompleted before the immigrants' visas expire.
The Pentagon says it is looking into other ways to gain the skilled personnel they need, but that setting up a new plan will take time.