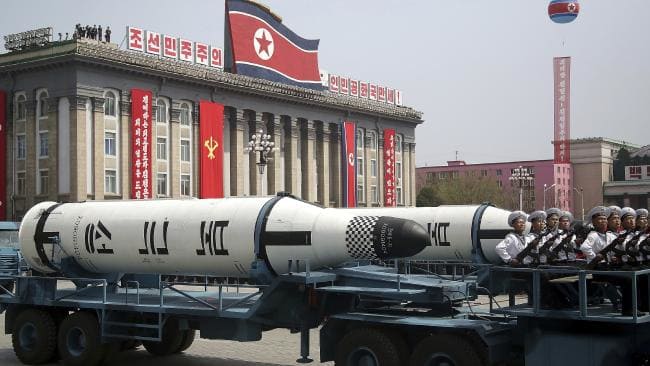 Summit plans between the U.S. and North Korea could be revived. But President Trump and Kim Jong Un need to overcome their disconnect over what North Korea's nuclear program should look like.
Path to Denuclearization
The reason for North's negative expression that made President Trump cancel the meeting is different views on the nuclear accord. Bringing back the same view might determine if they ever meet.
Christopher Hill was the lead U.S. negotiator with North Korea from George W. Bush's administration. He stated that people could look at this as just trash talking. He thinks it is more serious than that though.
Donald Trump sent a letter to Kim on Thursday. He blamed the open hostility and anger from Pyongyang for canceling the meeting. The summit was expected to happen on 12 of June in Singapore.
North Korea Not Prepared?
Trump agreed to meet with Kim with a plan to persuade him to abandon his nuclear program. The program poses a threat to the U.S. and other nations. For North Korea observes, this was a diplomatic blow-up supposed to happen soon.
Evan Revere is a former senior State Department official. He said that there is a huge gap between North Korea and the U.S. on denuclearization. According to him, this gap represents unspoken details on everything that's revealed.
Christopher Hill stated that North Koreans were not actually ready to surrender and give up their nuclear program for promises. He added that the U.S. was not ready to offer them any sanction reliefs until everything is over.
Comparing Libya Deal to North Korea
Kim Kye Gwan is a veteran North Korean negotiator. He was unsatisfied with the terms that Trump's officials offered. He lashed out at John Bolton for saying that the nuclear deal made with Libya in 2004 could be similar to the possible deal offered to North Korea. Bolton is Trump's national security adviser.
Questions from the American People:
The United States has nuclear weapons. Why should we insist that North Korea give up theirs?
If North Korea caused the cancellation of the meeting, should Trump offer to meet again? What does North Korea need to do to smooth the offense?