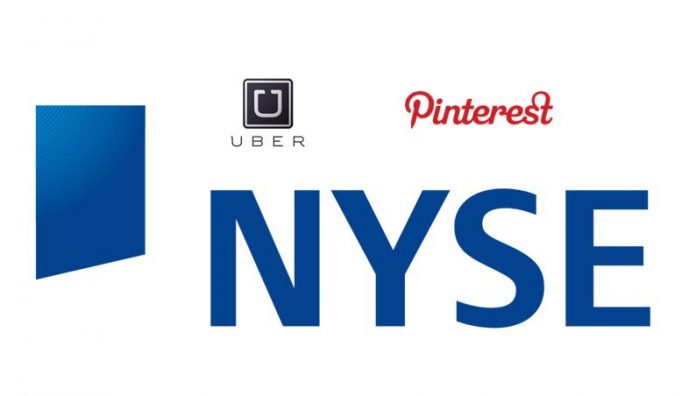 Uber Technologies and Pinterest reportedly selected the New York Stock Exchange (NYSE) as the place for trading its stocks. Both technology companies are preparing for an initial public offering (IPO) this year.
On Thursday, Bloomberg first reported Uber decided to list its stock at the NYSE based on information from a person familiar with the matter. The largest ride-sharing company is seeking a valuation of up to $120 billion, which could be the largest IPO this year.
Uber only needs to float around 16 percent of its shares to reach that valuation and make it to the top five, according data compiled by Bloomberg.
The ride-sharing giant is expected to submit its IPO registration with the Securities and Exchange Commission (SEC) next month.
Uber highly likely to trade shares soon after Lyft IPO
Earlier this month, its smaller competitor Lyft launched its IPO and listed its stock on the NASDAQ. It is seeking to raise $100 million to achieve a valuation of $23 billion.
It is highly likely that Uber will be trading its shares on the public markets soon after Lyft's IPO on March 29.
On the same day in December, Uber and Lyft filed confidential IPO documents with the SEC. Lyft went ahead of its bigger rival and started its roadshow to attract investors this week.
Meanwhile, the Wall Street Journal first reported that Pinterest selected NYSE for its stock listing on Thursday.
Pinterest files IPO filing with the SEC
On Friday, Pinterest submitted its Form S-1 filing with the SEC and stated that it will trade its stock under the ticker "PINS" on the NYSE.
Pinterest disclosed that its revenue increased from $298.87 million in 2016 to $472.85 million in 2017 and to $755.93 million in 2018. Its year-over-year growth was 60 percent.
Its net loss declined from $181.81 million in 2016 to $129.73 million in 2017 and to $62.56 million last year.
Pinterest said it has 265 million monthly active users (MAUs) in the fourth quarter of 2018. The company's global average revenue per user (ARPU) was $3.14 while its ARPU in the United States was $9.04 last year. Its global and U.S. ARPU increased 25 percent and 47 percent respectively compared to 2017. Its international ARPU was $0.25 last year, 22 percent higher than 2017.