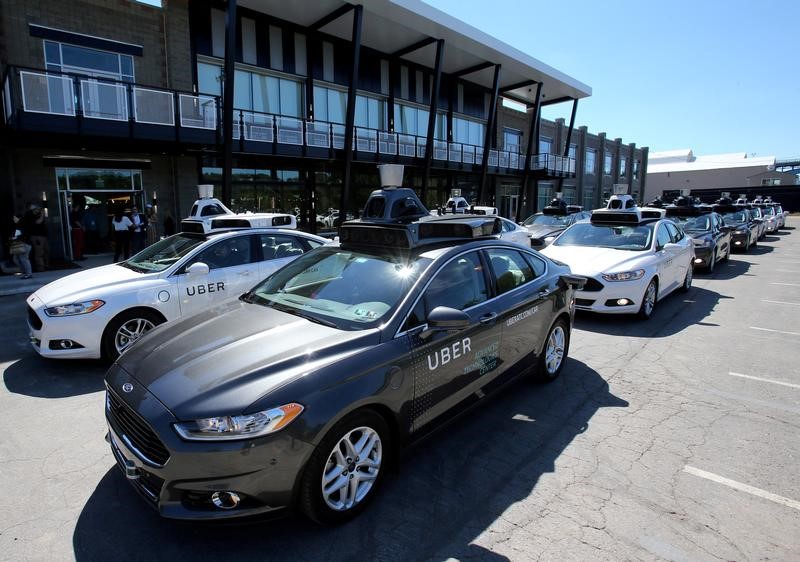 An Uber self-driving car was involved in a fatal accident in Tempe, Arizona on Sunday night. According to local police, the vehicle hit a pedestrian named Elaine Herzberg. She was rushed to a hospital where she died due to her injuries.
It is the first fatal accident involving a self-driving car. Technology observers believe it could have a negative impact on the development of autonomous transportation.
Authorities said the there was a safety driver behind the wheel of Uber vehicle, but it was in a self-driving mode when the collision happened. They also reported that the victim was outside the crosswalk when the car hit her.
In a tweet, Uber CEO Dara Dara Khosrowshahi confirmed the "incredibly sad news out of Arizona." He added, "We're thinking of the victim's family as we work with local law enforcement to understand what happened."
Some incredibly sad news out of Arizona. We're thinking of the victim's family as we work with local law enforcement to understand what happened. https://t.co/cwTCVJjEuz

— dara khosrowshahi (@dkhos) March 19, 2018
Separately, the company released a statement indicating that it is "fully cooperating with local authorities" in their investigation. A spokesman for Uber also stated that there was no passenger in the back seat of the self-driving cars. The operator was in the front seat at the time of the crash.
Our hearts go out to the victim's family. We're fully cooperating with @TempePolice and local authorities as they investigate this incident.

— Uber Comms (@Uber_Comms) March 19, 2018
On Monday, The media relations division of National Transportation Safety Board (NTSB) tweeted that the agency will investigate the incident.
NTSB sending team to investigate Uber crash in Tempe, Arizona. More to come.

— NTSB_Newsroom (@NTSB_Newsroom) March 19, 2018
Uber suspended its testing of self-driving cars
Immediately after the accident, Uber decided to temporarily stop testing its self-driving cars in Phoenix, Pittsburgh, San Francisco, and Toronto. In March 2017, the company also suspended its testing when one of its self-driving cars flipped to its side. At the time, no one suffered serious injuries.
Currently, Arizona is the primary destination for testing self-driving vehicles. Governor Doug Ducey wants the state to become the national leader for the development of autonomous technology. He recently ordered the elimination of unnecessary regulations and barriers to the self-driving technology.
In fact, Uber's self-driving trucks are already transporting goods across Arizona. The autonomous trucks are operating in the state's two transfer hubs near the New Mexico and California borders.