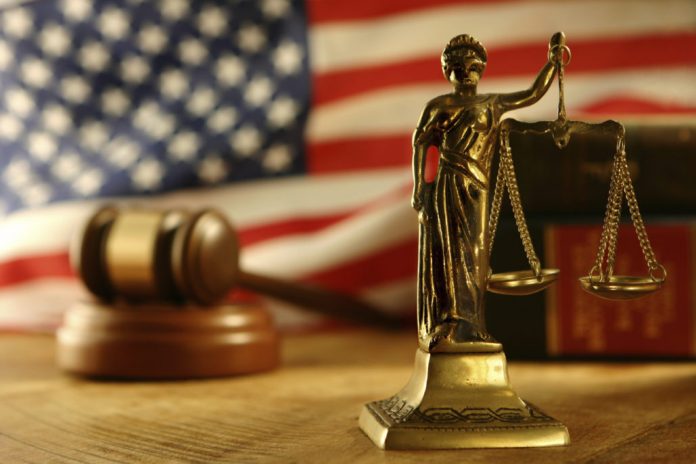 The co-founders of uBiome Inc., a bankrupt biotechnology company based in San Francisco, are facing civil and criminal charges for committing securities and health care fraud.
On Wednesday, the Securities and Exchange Commission (SEC) filed a civil complaint against uBiome co-founders Jessica Richman and Zachary Apte for allegedly defrauding $60 million from investors.
uBiome co-founders allegedly misled investors
In the complaint, the SEC alleged that Richman and Apte raised funds from investors by misrepresenting uBiome as a successful microbiome testing startup with a proven business model and strong growth prospects.
Specifically, the Commission alleged that the defendants falsely claimed that the company has an impressive track record of generating reliable revenue through health insurance reimbursements for its clinical tests.
According to the SEC, uBiome's purported success in generating revenue was a "sham." The company allegedly "depended on duping doctors into ordering unnecessary tests and other practices," which were directed by Richman and Apte.
Insurers retrieved their previous reimbursement payments to the company after discovering its improper practices. uBiome's Board launched an investigation after the Federal Bureau of Investigation (FTB) executed a search warrant at its headquarters in April 2019.
In September 2019, the company ceased its business operations and filed for bankruptcy protection.
Apte and Richman violated the antifraud provisions of the federal securities laws.  according to the SEC.
In a statement, SEC San Francisco Regional Office Director Erin Schneider said, "We allege that Richman and Apte touted uBiome as a successful and fast-growing biotech pioneer while hiding the fact that the company's purported success depended on deceit. Investors are entitled to know the material risks of the companies they are investing in, no matter how transformative those companies claim to be."
Separately, the Department of Justice (DOJ) filed criminal charges against Apte and Richman.
DOJ's charges against the defendants
The DOJ's charges against the defendants include conspiracy to commit securities fraud, conspiracy to commit health care fraud, money laundering, and related offenses.
Acting U.S. Attorney for the Northern District of California Stephannie Hinds said the defendants "turned a blind eye to compliance." They "bilked insurance providers with fraudulent reimbursement requests, a practice that inevitably would result in higher premiums for us all.  Further, defendants cashed out on the investment that flowed into the company to benefit themselves."
The DOJ's indictment described how the defendants implemented fraudulent practices related to UBiome's clinical rests. The company's alleged illegal practices included the following:
submitting fake reimbursement claims or re-tests or re-sequencings of archived samples;
 utilizing a captive network of doctors and other health care providers who fraudulently were given partial and misleading information about the test requests they were reviewing;
submitting reimbursement claims with respect to tests that had not been validated under applicable federal standards and/or for which patient test results had not yet been released;
 manipulating dates of service to conceal uBiome's actual testing and marketing practices from insurance providers, and to maximize billings;
fraudulently not charging patients for patient responsibility required by insurers, and instead, in some cases, incentivizing them with gift cards, and then making false or misleading statements about, or concealing, those practices from insurance providers;
 falsifying documents, using the identity of doctors and other health care providers without their knowledge or authorization, and lying to insurance providers in response to requests for information, overpayment notifications, requests for recoupment of billings, denials of reimbursement requests, or audits investigating uBiome's billing practices.
Have a story you want USA Herald to cover? Submit a tip here and if we think it's newsworthy, we'll follow up on it.
Want to contribute a story? We also accept article submissions — check out our writer's guidelines here