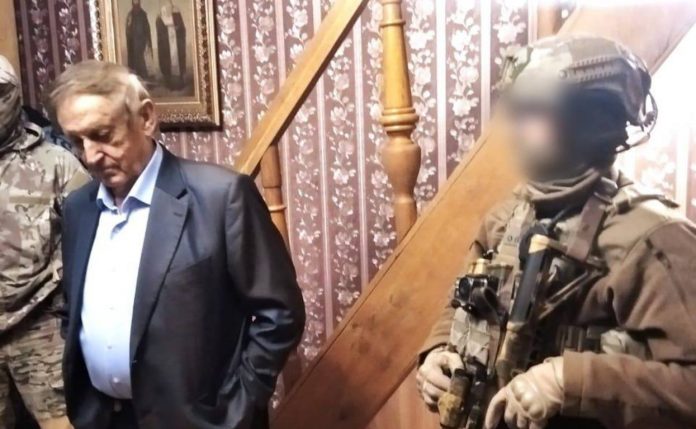 Reuters reported on Saturday that Vyacheslav Bohuslayev, the "honorary head" of Motor Sich has been detained on treason charges.
Security sources claim investigators had to break down the front door of the chairman's home. And conducted an evidence search of his property.
Journalist Iryna Romaliyska, said Boguslaev was known for his pro-Russian views. And is suspected of supplying Russia with parts for helicopters and planes. And having contacts with Russian special services which runs counterintelligence and intelligence-gathering for the invading forces.
Romaliyska claims the Ukraine-based oligarch is suspected of "supplying Russia unique details for screwdrivers and planes that are now bombing Ukraine." 
Several Ukraine media outlets have confirmed that Boguslaev was transported from the city of Zaporizhzhia to Kyiv in a convoy.
The former member of parliament was also a past owner of Motor Sich. He is suspected of collaboration with Russian forces that still occupy parts of four Ukrainian regions.