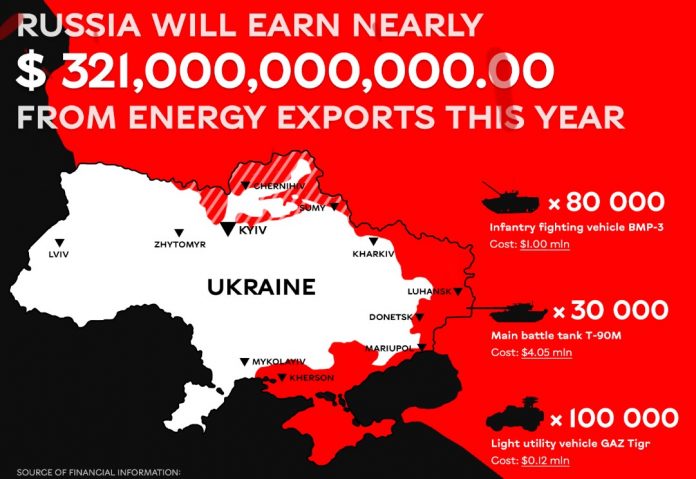 Ukraine energy companies set up a website to kick off the Stop Bloody Energy campaign.  Ukraine is claiming and documenting the "genocide" of its citizens. And they are trying to convince Europe that buying Russian oil and gas is financing "terror and genocide" in Ukraine.
Europe is still very reliant on Russia to meet its energy needs. 
The website sends a very clear message to the world.
Stop Bloody Energy statement 
"Every dollar paid for Russian energy is a dollar that supports a murderous war. You can no longer sit on the fence about doing or not doing business with Russian energy companies. And we have a clear message for those who haven't realized that: what your margins cover today is a specific number of Ukrainian children killed, homes destroyed, cities decimated and millions of lost or war-torn lives."
DTEK Group, NJSC Naftogaz of Ukraine, and NPC Ukrenergo called on Western companies to stop cooperation with Russia in the fuel and energy sector. We represent major Ukrainian energy companies coming together to build an expert platform to fight on the energy front.