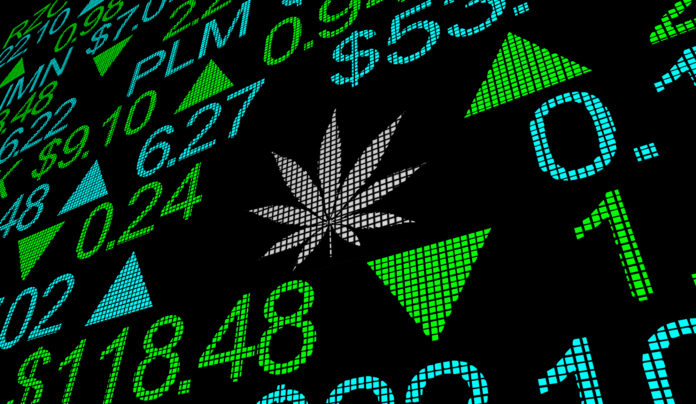 (USA Herald) – The world of cannabis stocks is under the regulatory spotlight as the U.S. Securities and Exchange Commission (SEC) investigates stock promotion schemes, also known as anti-touting violations. In a recent lawsuit, SEC v. Mikula, the commission charged Sway Energy Corp., Emerald Health Pharmaceuticals Inc., and their associated officers and directors for promoting the securities of four companies, including Elegance Brands Inc. and Hightimes Holding Corp.
Stock promotion schemes involve writers publishing seemingly unbiased and glowing articles about companies without disclosing they're receiving payments. These articles can reach hundreds and sometimes affirmatively state that the writers haven't been compensated by the companies they're promoting. These schemes are deceptive and dangerous, and they caught the SEC's attention in the late 2010s when investors relied on these articles to make their own investing decisions, sometimes to their detriment.
Lopez highlights that the SEC v. Mikula complaint alleges that Jonathan Mikula unlawfully promoted the securities of four issuers without disclosing that he was paid for those promotions. Mikula allegedly promoted the securities through a newsletter called Palm Beach Venture. Mikula's associates were also charged for acting as middlemen who arranged to receive a percentage of investor funds under the guise of consulting agreements with the companies. Investors purchased approximately $80 million in the securities offered by these companies after the fraudulent promotion.
While most parties agreed to settle with the SEC, Mikula and one of his associates have yet to settle. Mikula and his legal team filed a motion to dismiss the SEC's claims against him, arguing that the SEC failed to plead all facts required by the statute to allege an anti-touting violation. The motion to dismiss notes that neither the U.S. Supreme Court nor the U.S. Court of Appeals for the Ninth Circuit have ruled on the exact question of whether the SEC must plead and prove scienter to state a violation of Section 17(b). Mikula's position is that receiving payment, even from an issuer, isn't enough; there must be a causal element demonstrating that the article's publishing occurred for the consideration received.
The case is significant as a cautionary tale for investors and as potentially precedent-setting in securities law. The SEC considers stock promotion schemes a huge threat to the investing public, and to ensure that purportedly objective investment information is what it claims to be, the SEC has historically settled for high amounts of disgorgement or penalties, as well as injunctive relief. Lopez suggests that Mikula's position that the SEC must specifically plead a scienter requirement is not squarely addressed by the courts, and the court's decision will have significant implications for future securities law cases.
As the cannabis industry continues to grow and investors increasingly show interest in the space, it is critical to ensure that investment information is objective and not influenced by fraudulent schemes.
By Samuel Lopez, Legal News Contributor for USA Herald