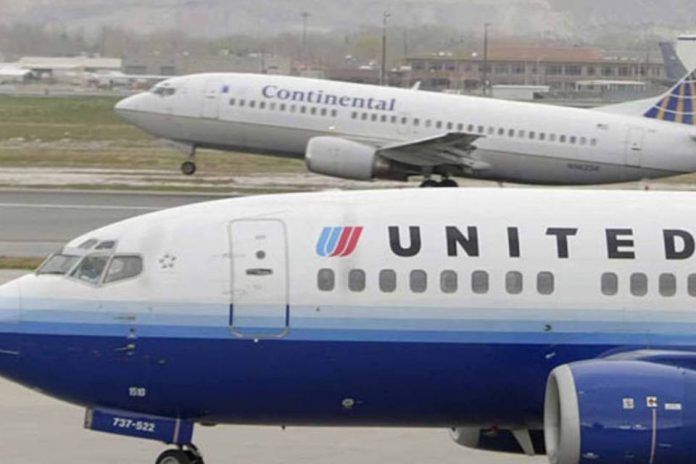 Chicago-based United Airlines warned its pilots in an internal memo that there may be more furloughs both this year and next, due to a weak industry outlook. Airlines are suffering their worst economic crisis ever. COVID-19 has grounded the airlines and tanked the U.S. economy in the second quarter.
Without more federal aid, some of which must be repaid, U.S. airlines have tapped new debt to bolster liquidity during the crisis. United's memo warned that those loans will make it difficult for the company to buy new planes, hire new pilots, or bring back pilots who were furloughed.
The memo warns 36,000 union workers, about 45% of all employees, that furloughs are coming.
Without another bailout or an agreement from the unions to reduce costs, the layoffs are probable. It was confirmed by Reuters that the memo was sent to pilots on Thursday.
The airline industry continues to lobby U.S. lawmakers for an extension of the $32-billion aviation stimulus plan that protected aviation workers' pay and jobs through September. The hope for a second bailout is fading and appears to be tied up in partisan bickering.
United can't project a recovery since the downturn is tied to coronavirus. They anticipate that there may be serious problems until the vaccine is available and flight schedules can return to normal. 
Furlough warnings to United employees
"There are really only two ways to mitigate the full impact of furloughs. The first is another stimulus bill," United Airlines' head of flight operations, Bryan Quigley, said in the memo.
The airline's plans to furlough 2,250 pilots starting October 1 and 1,650 in 2021, may shift depending on their ability to return to normal operations.
On Friday, United announced that it plans to resume service on almost 30 international routes starting in September.
"We continue to be realistic in our approach to building back our international and domestic schedules by closely monitoring customer demand and flying where people want to go," said Patrick Quayle, United's VP of International Network and Alliances. "In September, we're adding even more options for leisure travelers or those who want to visit friends and relatives, whether that's within the United States or around the world."
The airline intends to fly 37% of its overall schedule in September as compared to September 2019. And it expects a 4% increase in capacity compared to what is planned for August 2020.
COVID impacts airline industry 
The memo from United follows a warning from budget carrier Spirit Airlines earlier this week that in October 20% to 30% of their workers may be furloughed.
Others, including low-cost Allegiant and Hawaiian Airlines, are also warning their employees in advance that similar furlough notices are anticipated.
United Airlines and American Airlines have both extended the deadlines for some employees to accept voluntary furloughs or early retirements.
Southwest Airlines and Delta Airlines hold stronger debt positions than American and United, which may allow them to minimize or possibly avoid massive furloughs.
————————————————–
Have a story you want USA Herald to cover? Submit a tip here and if we think it's newsworthy, we'll follow up on it.
Want guaranteed coverage? We also offer contract journalism here.  Just be sure you're comfortable giving up editorial control, because our journalists are dogged and will follow the story through to it's conclusion. The story will be published to our exacting standards, without regard for your preferred slant.
Want to contribute a story? We also accept article submissions — check out our writer's guidelines here.