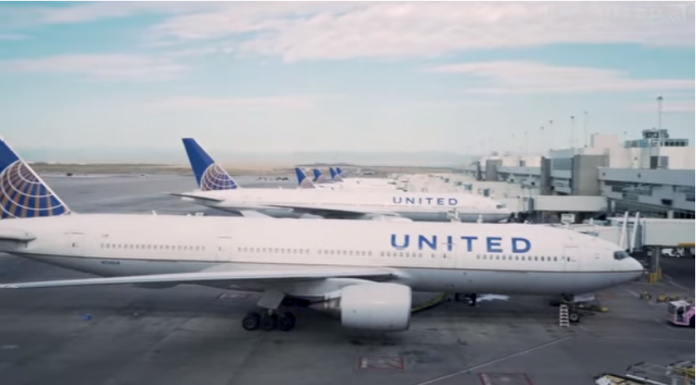 Two veteran United Airlines flight attendants are suing the company for discrimination. They claimed that the company is not allowing them to work on certain charter flights because they are not blonde, beautiful, white, and young.
The carrier has several contracts with the National Football League (NFL), Major League Baseball (MLB), and National Collegiate Athletic Association (NCAA), and other professional sports teams to charter flights.
A report by the Business Insider indicated that one of the flight attendants filing suit is a Jewish woman who has been with United for 34 years. The other is a Black woman that has been with the airline for 28 years.
Both women claimed they repeatedly tried to get assigned jobs to the NFL charter flights but they were rejected.
Sharon Tesler and Kim Guillory claimed their supervisors told them that they were not on the "preferred" lists of what the sports teams prefer. Subsequently, they discovered that only young, white, blonde flight attendants were allowed to work on the charter flights.
United Airlines flight attendants on the special charters earn more money and receive 5-star accommodations. Those that work on the special charters are also gifted with tickets to playoff games and the Super Bowl.  
Details of the discrimination case against United Airlines
The two women accused United Airlines of demeaning its hard-working and long-standing loyal employees.  They also accused the company of creating a workplace culture in which discrimination, harassment, and retaliation flourishes.
According to the lawsuit, the complainant alleged that "United has unlawfully determined that the economic value of hard-working flight attendants should rest entirely on their racial and physical attributes and stereotypical notions of sexual allure in violation of California law, and as if decades of laws and policies preventing discrimination based on age, race, and ancestry, and gender simply do not exist."
The complaint stated that United Airlines' practice of allowing young, white, blonde flight attendants with less experience to work on the charter flights, is an example that it is valuing employees based "entirely on their racial and physical attributes and stereotypical notions of sexual allure." 
In a statement to Simple Flying, the company said the following:
"United Airlines is proud of our track record on diversity, equity, and inclusion. While we cannot comment on this ongoing litigation, the flight attendants included in our sports team charter program are largely representative of our overall flight attendant population in regards to age and race."
In the 1960s, flight attendants were often the subject of overt sexism in advertisements, uniforms, and even weight restrictions. There was a time when the airlines would not hire married flight attendants. 
A landmark federal court decision in 1970 forced the airline industry to make changes. Eventually, the industry hired male employees and instead of calling the workers stewardesses, are now called flight attendants.
————————————————–
Have a story you want USA Herald to cover? Submit a tip here and if we think it's newsworthy, we'll follow up on it.
Want guaranteed coverage? We also offer contract journalism here.  Just be sure you're comfortable giving up editorial control because our journalists are dogged and will follow the story through to the conclusion. The story will be published to our exacting standards, without regard for your preferred slant.
Want to contribute a story? We also accept article submissions — check out our writer's guidelines here.