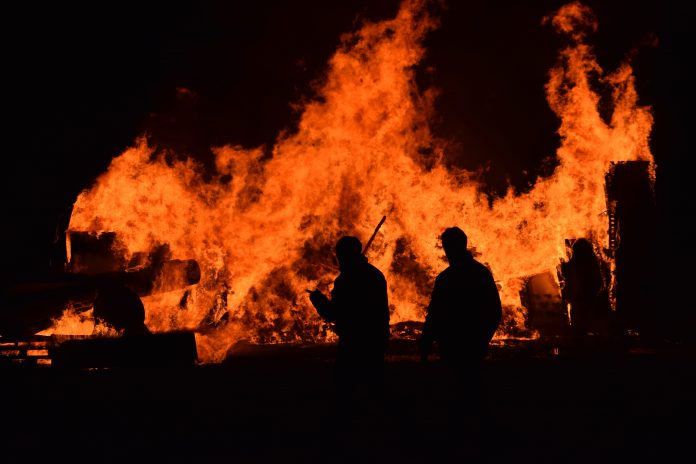 Record-breaking wildfires have consumed the Western United States, leaving entire swathes of California, Washington, and Oregon completely decimated, whole hillsides and forests have been turned into ash.
Another major consequence of the fires has been worsening air quality as massive plumes of toxic smoke and ash blankets whole regions of the west coast. Unless you're living on the west coast, it may be difficult to imagine the severity of the crisis.
There are three apps currently leading the charge in tracking air quality across the west coast which show just how dangerous the air currently is – AirNow, PurpleAir, and IQAir.
For residents across the region, these apps have proved to be extraordinarily helpful in deciding whether it safe or not to go outside. On top of these apps, air quality sensors made by the aforementioned companies as well as others have begun to be snapped up in droves, not to mention air purifiers, which this writer has been running around the clock.
According to Google Analytics data, roughly 600,000 residents visited the PurpleAir air quality map on September 9, 2020, as the skies above Oakland and San Francisco exhibited an eerie 'orange glow.' The data suggests that the majority of the app's visitors were California residents – one of the first states to be pummeled by wildfires.
People are becoming increasingly aware of air pollution
An increasing number of users appeared from Oregon and Washington by Sep. 10 as widespread evacuations began to occur across the two states, Oregon in particular.
PurpleAir CEO Adrian Dybwald said, "We feel glad to be able to help people measure and understand where the smoke is, how far it is traveling and where they might go to get clean air. But it is a very strange feeling when your business does well in the middle of such tragedies."
PurpleAir derives its data from its air quality sensors which are produced in Draper, Utah which fetch a price of $199 to $279 per sensor. While the company only employs 12 people, there are over 9,000 PurpleAir sensors installed around the globe. Their air quality map can be utilized for free.
The purple-maroon color signifies that air quality is at its worst, posing a significant risk to any individual caught within it for a period of 24 hours or more. Reading on the PurpleAir website appears to be worse than AirNow ratings provided by the EPA and NASA.
According to IQAir CEO for North America Glory Dolphin Hammes, their platform received over a million new visitors from Aug. 17 to Sep. 10 when fires began breaking out across California. Throughout that same period, visitors from Oregon and Washington wanting to track air quality rose by a staggering 18,000% and 38,000%.
Analysts have pointed to the increased usage of air quality apps as a sign of citizens becoming increasingly aware of air pollution and the possible health risks associated with it.
As wildfires continue to rage across Washington, Oregon, and California, it is undoubtedly true that these apps will continue to save lives and keep citizens in the know. Even if the air doesn't have an orange glow, it still can pose health risks, albeit invisibly.
————————————————–
Have a story you want USA Herald to cover? Submit a tip here and if we think it's newsworthy, we'll follow up on it.
Want guaranteed coverage? We also offer contract journalism here.  Just be sure you're comfortable giving up editorial control because our journalists are dogged and will follow the story through to the conclusion. The story will be published to our exacting standards, without regard for your preferred slant.
Want to contribute a story? We also accept article submissions — check out our writer's guidelines here.