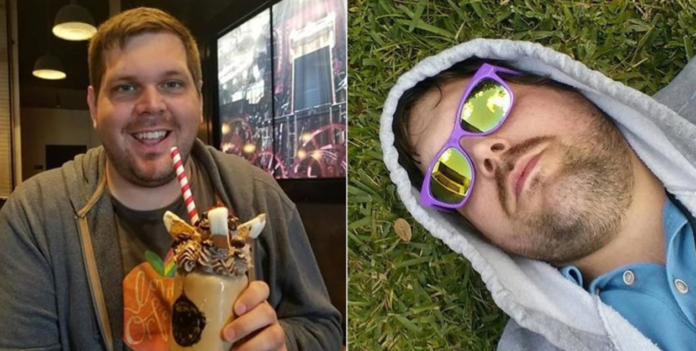 Ken Storey and professors like him are the cause of American youth's indoctrination.
"Instant Karma"
Good ole liberal tolerance rears its ugly head once again. First and foremost, nearly everyone in America is aware of Hurricane Harvey's devastating impact on Texans. However, University of Tampa professor, Ken Storey thought it appropriate to tweet out the following message on Sunday, as reported by Blue Lives Matter:
"I don't believe in instant Karma but this kinda feels like it for Texas. Hopefully this will help them realize the GOP doesn't care about them."
After the backlash, Ken Storey removed this tweet along with his profile picture and many other posts. Additionally, Storey issued a lame apology that nobody really buys. He is not sorry about what he said; he's sorry about the negative feedback he received.
Storey even doubled down on the attacks against Texans, responding to a tweet asking if Texas deserved "karma" as a red state with the following answer:
"Yep, those who voted for him here deserve it as well."
The Problematic Ken Storey
Even more shocking and appalling than Ken Storey's tasteless remarks is the fact he's teaching young people. By his own admission, Ken Storey believes people deserve to die simply for supporting the GOP and/or Donald Trump. This is unacceptable and Storey has no business infecting young, impressionable minds with his poison.
The floods in Houston, Texas are horrific beyond imagination. Tens of thousands of Texans have had to leave their homes, belongings, and memories behind. So far, eight people are dead, including four children. No group of people deserve to suffer like this. The fact that Ken Storey believes otherwise should disqualify him from coming within 10 feet of any university teaching position.
Calls For Resignation
Following Ken Storey's flagrant remarks, many Americans have called for his resignation. Conservative activist Scott Presler tweeted out the following message yesterday afternoon:
"ACTION ITEM: Call @UofTampa & demand the immediate firing of Ken Storey 813-253-6201 [.] Millions hurting in Texas & he's happy. #HoustonStrong"
Presler is absolutely correct. Ken Storey should resign from his post immediately and if he refuses to do so, he should be fired. Storey has every right to freedom of speech, but that freedom does not absolve him of consequences.
Ken Storey has no business teaching young people and being viewed as an authority figure. Professors like Ken Storey are why America's youth is so indoctrinated today. The only way to secure a future for American children is to carefully vet the people we allow to teach them.
Call To Action
Ken Storey, resign immediately. University of Tampa, if Storey does not resign, you have a duty to terminate him for the sake of our young people.
Those who wish to call University of Tampa to request the termination of Ken Storey can do so with this phone number: (813) 253-6201