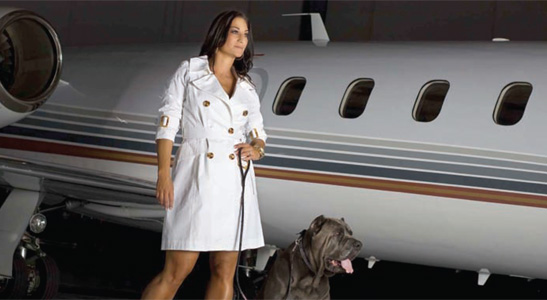 We all face challenges no matter where we find ourselves in life. It's how we take on the challenges that define us. Believe me, I've had my share.
In 2013, I reached the top.  I was a licensed real estate agent in multiple states calling Arizona home.  My client list included names you're probably quite familiar with, athletes, entertainers, and business people wanting to buy and invest in a booming real estate market.   The key to success in business is problem solving and people skills.   Treating every client the same no matter if they are buying a $30,000 investment property or a $13,000,000 house to live in, and how to get that done.
We all strive for something better no matter what our situation and realizing that truth makes it's easier to treat all clients the same way. We want our piece of the American dream. The best way to achieve this is with a positive attitude and good judgement. That's not always easy as my own personal story illustrates.
Success at a Price
I experienced success after success and that made it easy to be positive about the future. Between 2008 and 2013, things were going great. I had an incredibly successful real estate company in Team Investments, considered one of the premier real estate investment firms across the country.
On top of my success in real estate I appeared on HGTV, FOX News, CNBC, and CNN as a sought after real estate expert. I believed my achievements were due to hard work and knowing my product and I still believe that. Along with a positive attitude, I possess an abundance of energy that drives me to achieve. That's not a bad thing, but it is critical we see both sides of the coin, no matter if you are climbing the mountain or sitting at what you think the top is.  I learned this the hard way.
Drive, Focus, and Goals were the easy part for me.   Success bread more success and it was my desire to be the best.   Attaining my goals kept me moving forward in a positive way.  Drive and focus come easy to me. However, receiving a conviction for willful failure to file taxes in 2015 and spending time in prison it made it clear that my life plan had gone off the rails and I had created a great business with no solid foundation.
My parents taught me to be positive and believe in myself and I used these guiding principles in everything I did. I still believe in them today in spite of setbacks that have changed my life. By remaining positive and focused, I have turned things around and I'm happy to share my experiences with others so they can avoid the mistakes that led to my stumble.
No matter what you are going through perspective is the key to moving forward.  I could have looked at my conviction as career ending, instead it is one of the greatest experiences of my life.  Of course  there  are things that  hurt,  and were painful, but again….perspective.
One of the most important things you can do is understanding you made a mistake.  Don't hide from it and don't try to blame it on somebody else. Take responsibility for your actions, take a hard-objective look and see where you went wrong, learn from them, change, and move on.  If you don't realize your problem you will make it again and a mistake made twice is a choice.   I've overcome one of the worst experiences in my life and turned it into something positive by understanding I could have done things differently to begin with.
Turning Accident into Opportunity
Every time I face life-changing adversity first hand, there is one thing that's always clear to me – there aren't many things you can't overcome with a little determination. Living by my parents positive principles, my siblings and I achieved early success in life. We received full scholarships to college – mine was an athletic scholarship. My athletic abilities and positive life attitude helped me achieve great things. One mistake people make is thinking that successful people have it easy and everything goes right for them.  They don't… and it doesn't.  Successful people just don't give up until they succeed so it always appears they are successful because you don't see how many times they tried.   Failing is not failure.   Failure is when you quit.  Failing is just learning how not to do it and trying it a different way.
At 20 years old, I suffered a terrible accident on the golf course. A golf cart crushed my leg. Not only were my best athletic days behind me, I nearly lost my leg as well. I could have given up, but I didn't. Instead, I turned my attention in a different direction – real estate. I made the conscious decision to remain positive. No one was going to tell me I wouldn't walk again.  Matter of fact I went on to run the New York Marathon years later.
Life is full of events that alter our path. We can't change that, but we can choose how we react to them. A golf cart may have altered my path in life, but it didn't change my attitude and I used that accident to propel me into the next phase of my life. That's completely in my control. Two key differences between successful people and unsuccessful people are attitude and determination.
Errors in Judgement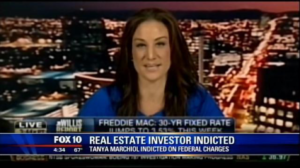 When I entered the real estate world, I had no prior experience. I had to start from the beginning. Changing your life focus can be intimidating and I had my share of doubts along the way. Looking back on it now it's clear to me that my lack of background in business was costly. That lack of a strong professional foundation led to errors in judgement along the way.  My focus was not balanced and my foundation was sandy
In 2013, I was indicted for willful failure to file taxes. It's not something I'm proud of, but I'm not going to hide from it either. I begrudgingly came to terms with the fact that my real estate business was over and it was time to move on. When you are forced to walk away from something you love, and are good at, it is crushing.