In 2013, I was indicted for willful failure to file taxes. It's not something I'm proud of, but I'm not going to hide from it either. I begrudgingly came to terms with the fact that my real estate business was over and it was time to move on. When you are forced to walk away from something you love, and are good at, it is crushing.
Life changing adversity had reared its head again. I overcame my legal challenges by standing by the positive philosophy my parents taught me as a child. Again, with the right attitude and belief you can overcome almost anything.
Paying My Dues
My debt to society is paid and I've learned from the experience. At times, I relied on the wrong people and that cost me. I've used it as an opportunity for personal growth and I've moved forward. All successful people make a few mistakes along the way and my life experience is an example of how you can handle anything with the right attitude.
Instead of focusing on the negatives when setbacks happen I believe it's better to use them to help you achieve future success. I don't deny I've made mistakes along the way, but I've grown because of them. Those who chose to focus on the past never achieve real success. If you are always focused on the past you have no time for the present and the future doesn't even exist.  With the right attitude and belief in yourself, you can overcome anything life has in store for you.
Moments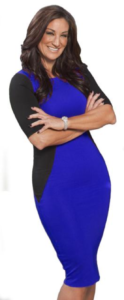 Life is truly a combination of moments.   Whether they be good or bad. they all pass.   I remember being on top of the world and guess what… that changes.  There really is no top.  There is a mountain to climb and a valley to look at when you are sitting on the top of the mountain, then there is another climb to another "top".   Successes and failures or challenges are momentary and it will pass.  Learn, breath, enjoy the moments when they are good, and when they are challenging, know "This too shall pass" nothing is permeant.
 Life on the Other Side
In America, it's easy to take freedom for granted until you lose that freedom. I was as guilty of this as anybody else was. After a conviction for willful failure to file, I spent some time in prison and while I didn't enjoy my time there, I did learn from it.  Often times we have very narrow vision to our own worlds.  When you are literally picked up and put behind fences you have the opportunity to gain perspective on what your life was and what you want it to be.  You can choose a whoa is me attitude, or you can see how good you actually have it even if you are behind fences for a while.  My friend, and I don't use that term lightly, and I ran together everyday.  Her story was heartbreaking and the basis of a horror movie, and every day running I would listen to her life and try to understand the things she went through and saw as a child, and yet she chose to turn her life around and live with an attitude of gratitude.  If she could Lord knows I needed to.  I had a Mother that flew in every weekend to play cards with me for two days and I had a home to go back to, and people that really loved me.  I chose to take on an attitude of gratitude.  In every failure, there's an opportunity to learn and grow if you choose to recognize it.