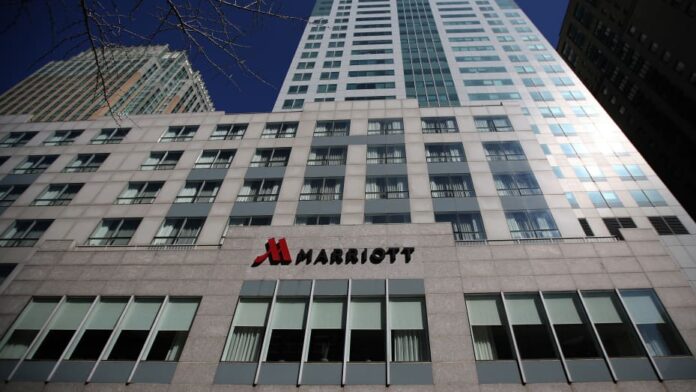 The Uphill Battle for Marriott Hotels' Operator
(USA Herald) – In an era plagued by COVID-19, Pennsylvania's state court denied a second look at a business interruption lawsuit filed by Shaner Hotel Holdings LP, a Marriott hotels operator. Despite mounting financial losses caused by the pandemic, the insurer's cleverly crafted exclusion for pollution and contamination was the linchpin that barred coverage.
The $125 Million Insurance Debacle
Shaner Hotel Holdings LP had hoped to recover up to a whopping $125 million under multiple all-risk policies. These policies, issued by insurers including Everest Indemnity Insurance Co. and Endurance American Specialty Insurance Co., safeguarded a portfolio of 40 hotels, many of them bearing the prestigious Marriott brand. A primary insurance layer of $25 million and a $100 million excess layer were at stake across several states, according to the court filings.
However, each policy harbored a remarkably similar exclusion for pollution and contamination, which the court found to be the roadblock to Shaner's claim for losses.
The Controversy Over Exclusion Language
Shaner Hotel Holdings put forth an argument, positing the exclusion only pertained to traditional environmental pollution. However, Judge Ramy Djerassi held firm, stating that the language of the exclusion unambiguously applied to Shaner's case.
"Insurance giants like Evanston Insurance Co. and others make billions of dollars in profits from premiums, and it's clear that they craft policy exclusions with the intent to serve their interests, often denying policyholders the coverage they need. These exclusions are not designed for policyholders' benefit but rather to deny their claims, further amplifying their losses." Said Samuel Lopez, a legal news reporter for USA Herald.
The Failure of Shaner's Argument
Shaner asserted that the insurers should have included a specific exclusion for viruses or communicable diseases. They contended that without such explicit exclusions, any virus-related coverage would be assumed. Judge Djerassi, however, deemed this an "immaterial hypothetical", considering the existing exclusion in the policy plainly barred coverage.
Furthermore, despite the clear language of the exclusion, Shaner claimed that their provision was functionally identical to one that survived in a different lawsuit, Pebblebrook Hotel Trust v. Allied World Assurance Co. Yet, Judge Djerassi disagreed, stating the exclusion in Shaner's case was materially different.
The Larger Landscape of Pandemic Insurance Suits
Against the backdrop of the pandemic, federal district courts across the United States have permanently dismissed about 52% of the 1,446 suits brought forth by policyholders against their insurance companies seeking pandemic loss-related coverage. Meanwhile, about 20% of the pandemic insurance suits have been voluntarily dismissed, leaving approximately 24% yet to be fully decided.
Evanston Insurance Co.: The Silent Defendant
Interestingly, Evanston Insurance Co., one of the defendants in the case, remains curiously silent, declining to comment on the matter. The lack of response, however, speaks volumes about the current climate within the insurance industry.
Evanston, as an influential player in the insurance market, stands as an example of the industry's modus operandi. Samuel Lopez, also a well-regarded figure within the insurance landscape, comments, "When we scrutinize the actions of giants like Evanston Insurance Co., it becomes clear that these corporations often choose to remain silent, withholding their stance on pivotal issues such as pandemic-related claims."
Lopez adds, "Such silence can be deafening, serving as a stark reminder of the tactics insurance companies employ to maintain their profits, even in the face of substantial policyholder distress. It is crucial for these institutions to shoulder their fair share of the burden arising from unprecedented global events such as COVID-19."