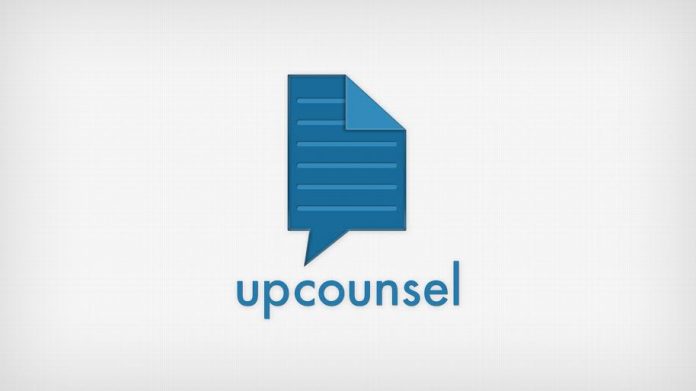 Upcounsel, a leading marketplace for legal services, has announced today that it will permanently shut its doors.
Just 2 years ago Upcounsel raised a $12 million Series B round, bringing its total aggregate funding to $26 million.
The below email was sent out to all Upcounsel members today:
"We want to thank you for your continued support since we first started UpCounsel in 2012. It has been a delight to work with each of you along the way, building innovative products to make the legal experience better. Pursuing our mission of creating a remarkable legal experience was made possible because of you. As founders we are humbled and honored that you came on this journey with us. 
Pursuant to a decision approved by our board of directors and shareholders, the UpCounsel website will be shut down permanently on March 4, 2020. At that time you will no longer be able to login to your account. In connection with the site shutdown we will be deleting all account information and any data associated with your usage of UpCounsel in accordance with best data practices. If you wish to retrieve a copy of your data, please contact [email protected] 
We recommend and encourage you to continue working with your lawyers. This does not disrupt your attorney relationships or interfere with the progress of any legal project. Please reach out to your lawyer to discuss steps on managing this transition and feel free to contact us with questions as well. 
It is with a heavy heart that we deliver this news and understand that this abrupt announcement will come as a shock to some of you that have come to rely on UpCounsel. Our team will be available as usual to answer any questions you may have leading up to the site's shutdown on March 4th. We will share further details with you as they become available. 
Best,
Mason Blake & Matthew Faustman
UpCounsel Co-founders
LegalForce sued Upcounsel over fee splitting.
Avvo shut down its legal services in 2018 after it was acquired.    Some speculated that the new corporate owner had no stomach to continue to fight for that portion of Avvo's business model in the face of numerous state ethics opinions that found a wide variety of ethics problems with it.
The flat-fee service that Avvo offered through a network of lawyers required the lawyer to rebate a "marketing" fee to Avvo out of the fee that the lawyer received.  Issues of fee-splitting with non-lawyers and other aspects of the model also troubled ethics boards.
It should be interesting to see if Upwork, the leading freelance platform, continues allows legal services.
The USA Herald was contacted by Raj Abhyanker and provided this quote:
I am substantial shareholder of UpCounsel, I am committed to ensuring that the UpCounsel.com community remains strong and regrows from a new foundation of trust.  Unfortunately, the actions taken this week are the direct result of  mismanagement and bad acts by co-founders Matthew Faustman and Mason Blake.    I continue to believe that UpCounsel has a bright future ahead, and am working to recapitalize the business on a footing for success without Faustman and Blake's involvement.