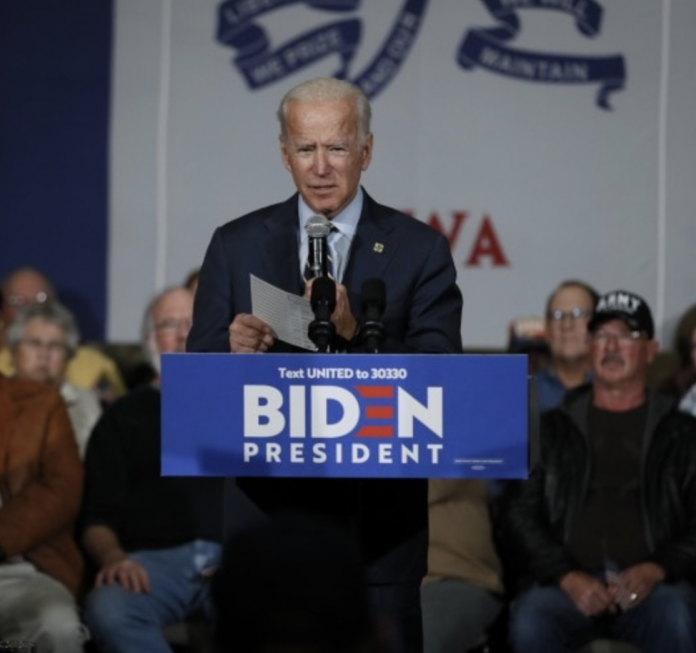 2020 Democrat Joe Biden is once again facing backlash for his treatment of voters on the campaign trail. In recent weeks, the former vice president's conduct and reactions towards certain individuals have raised questions about his stability and fitness…or lack thereof.
A Brief Review of Biden's Questionable Treatment of Voters
As more and more Americans wonder about Biden's past involvement with the government of Ukraine, some voters have challenged the 2020 Democrat about this. Rather than answer calmly and respectfully, Biden regularly chooses to lash out.
The former vice president's decision to challenge one man to a push-up contest and slam him as a "d*mn liar" dominated the press weeks ago. Likewise, Biden refused to take a picture with another American who explained his plans to vote for the 2020 Democrat in the general election, but not certainly in the primaries.
Now, Biden's conduct at a campaign event this weekend is facing scrutiny. When an Iowa voter stood up and repeatedly asked the former vice president for marriage advice, Biden eventually made fun of the Iowa voter, while other Biden supporters in the room laughed.
A Closer Look at Biden's Mockery of the Iowa Voter
As the Iowa caucuses approach, Biden, like other Democrats, is doing all he can to drum up support in the state. However, the optics of the manner in which Biden dealt with the man who sought out marriage advice are terrible.
As Biden shared his remarks with the audience, the man in question stood up, making the following inquiries:
"My wife recently left me. She's divorcing me. What can I do to get her back? What advice would you give someone like me to get her back?"
Seemingly somewhat incredulous, Biden assured the Iowa man that he'd talk to him after the event. However, the man pressed the issue, wanting to know if he could get an answer right then and there.
This is when the former vice president looked at the man telling him:
"I'm beginning to see why your wife left you."
Biden then reiterated his point, stating that he'd discuss with the man afterward.
—
Since this incident, some folks have raised questions about the appropriateness of asking a presidential candidate for marriage advice. However, Biden's treatment of this individual is one of many examples. Furthermore, it shows the former vice president's dismissiveness towards voters who are not 100% in favor of him and/or who challenge him.