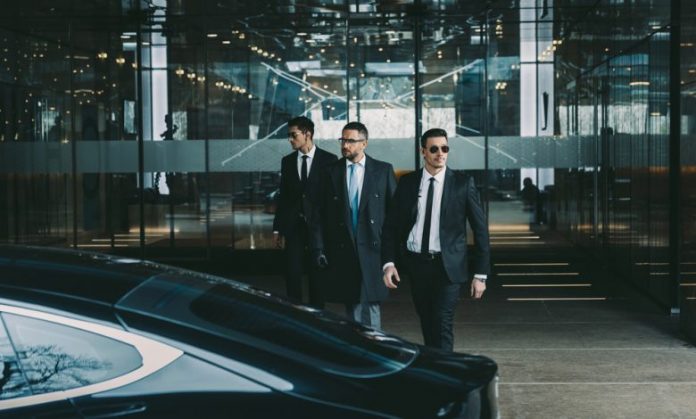 According to a press release issued today, Florida's Jay Hart has been appointed to Director of Security for Rosemary Square in West Palm Beach, Florida. Hart works for Brosnan Risk Consultants, a company based out of New York.
Rosemary Square is an up and coming lifestyle center in Florida that offers a range of activities and services for the local community. Visitors can indulge in activities related to health and wellness, entertainment, art, culture, and more.
Decades of distinguished experience 
Jay Hart has a long and distinguished track record in law enforcement and the private security industry. During his 30 years as a law enforcement officer, he operated in a variety of roles, including narcotics, field training, Colombian money laundering, watch commander, district commander, and executive officer, amongst others.
Hart has spent an additional 12 years plying his trade in the private security industry, primarily protecting high-level executives, including but not limited to Bill Gates, Jane Forbes Clark, Jeremy Jacobs, and Bruce Springsteen.
Bringing communities together 
In addition to his many years in law enforcement and the private security industry, Jay Hart is also a telecommunication professional. As such, he founded My Community Alert (MCA), a cloud-based program that allows cities and gated residential communities to send out more than 10,000 text messages and emails simultaneously.
This is an especially effective way to spread word to neighbors when a crime occurs locally. Through his work with MCA, Jay Hart has helped dozens of neighborhoods maintain a safe environment by giving residents the tools to remain vigilant and informed.
Hart has also taught informational classes to help prevent burglaries in his local community. The ultimate goal was to help community members create an emergency response plan to have on standby should the worst ever occur.
Working with Brosnan Risk Consultants 
Brosnan Risk Consultant takes great pride when it comes to its security services. Rated as one of the top security firms in the world, Brosnan ensures their security guards are vetted, trained, and assigned specific sectors to ensure they're a good fit for specific venues and clients.
Jay Hart's long track record in law enforcement and private security makes him an ideal candidate as Brosnan's top choice for the role of Director of Security for Rosemary Square.
Providing a safe environment for all 
Jay Hart's dedication to providing safety and security to those around him speaks volumes of his character and his commitment to delivering a world-class service for Rosemary Square. As director of security, Hart will be able to employ his arsenal of industry best practices to ensure residents and visitors enjoy themselves in a safe and secure environment. Hart the monumental task of safety and security for residential, commercial, retail and construction.