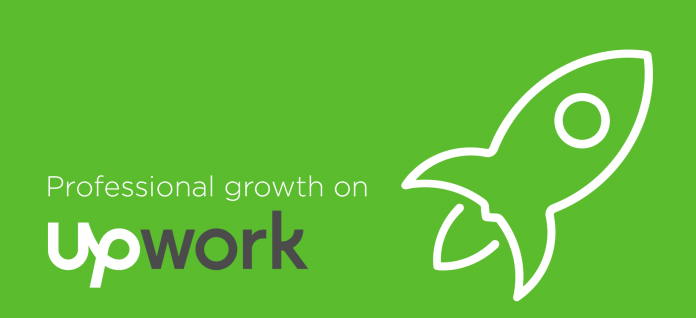 Upwork Inc., the unicorn freelancing platform located in Silicon Valley, reported record earnings and profits this week.   The following 48 hours of trading oddly has the stock down 35%.
The overall consensus rating for UPWK is a strong buy, with a consensus price target of $22.20-22.50.   We at the USA Herald are setting a price of $28 per share by mid-summer and expect UPWK to outperform its projected revenue for Q2.
Over the past 12 months, the world's greatest tech leaders such as Twitter, Salesforce, Microsoft, and others have increased their spend on Upwork's platform.   The primary reason is that Upwork is the first platform to seamlessly enable tech companies to hire the best talent at significantly more competitive rates than most tech hubs such as San Francisco.
Gone are the days of having to centrally locate your business in Silicon Valley to access the most talented developers.   In fact, asides from the advantages in capital formations and the upsides in valuations from locating your company in San Francisco, there are actually more disadvantages than there are advantages.
For starters, it is outrageously expensive to rent office space in Silicon Valley and the living expenses are astronomically high.   Considering that the need to physically go to the office is not a necessity for the development of a tech platform, monies that should go toward more dev instead go to landlords.
Next, the best talent in Silicon Valley often goes to the behemoths:  Microsoft and Google.   With unlimited budgets these tech companies can pay 3x for a top-tier developer.  The remainder of the talent pool in Silicon Valley is often pulled from one VC backed company to another, inflating the price of the talent.
With Upwork, for the first time ever, companies can access developer talent that is just as good if not better than that in the Bay area, but for a fraction of the price.   Many of these developers exist beyond the US borders, and through Upwork you can safely retain them.   Romania, Poland, and the Ukraine house some of the world's best developers that charge 1/10th the price of similarly talented devs in the US.

Upwork has replicated its algorithm to expand beyond developers to include hiring in design, creative, writing, marketing, and more.    This is extremely disruptive to business models like Indeed and LinkedIn, where you have to hire talent through old-world processes:  interview, background check, payroll setup, etc.    Additionally these antiquated platforms cost money to post jobs and recruiters get paid hefty fees for assisting in the recruitment process.

Upwork completely distrupts old world hiring practices.   Platforms like LinkedIn take 30+ days to hire off of, whereas Upwork's average time to hire is less than 1 day for similar talent.
Why Did Upwork Stock Plummet This Week?
Great question.
First-quarter revenue grew by 16% year over year while Upwork's $.04 GAAP loss was 80% less than it was last year!
Motley Fool suggested that "Probably what we're seeing here is a reaction not to Upwork's earnings but to its guidance. Upwork's promise to book about $73 million in sales in Q2 falls a bit short of the $74 million sales estimate Wall Street had been giving.
Similarly, Upwork thinks it will grow sales to between $299 million and $304 million by the end of this year. That's $301.5 million at the midpoint, and suggests a sales miss for the year, as well. (Wall Street is looking for more than $302 million in sales.)
So investors may be selling Upwork shares on worries that the company might miss sales estimates by $1 million or less this year. Given the earnings beat and still-growing sales we saw in Q1, though, that might be overreacting just a bit."
We agree with the above, expect overreacting more than just a bit.   The sharp decline in Upwork's stock following a record breaking quarter in revenue with another record breaker quarter assuredly to come is a strong sign to buy UPWK, and the USA Herald is setting a price of $28 per share by mid summer 2019 for UPWK.
It should also be noted that the partnership between Microsoft and Upwork has grown deeper, with Upwork integrating its platform technology into nearly all of Microsoft's core offerings.  The natural progression will be acquisition, and with the Upwork stock taking a beating look out for some serious action from investors over the next couple months.