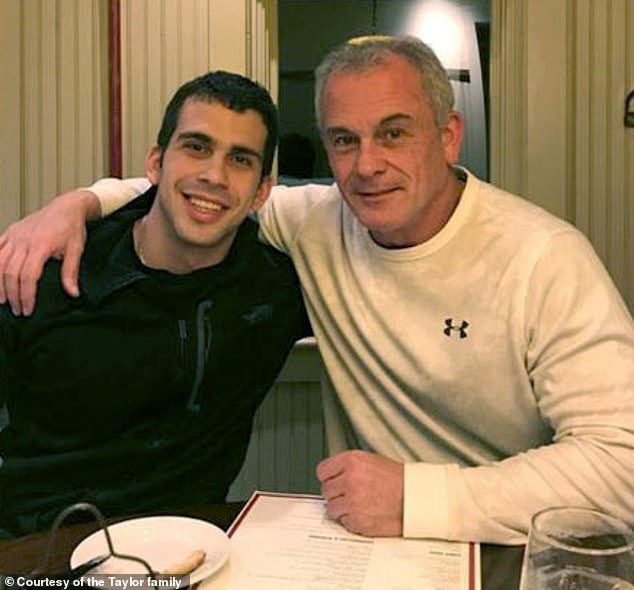 An American father and son have admitted to a Japanese court their role in helping Carlos Ghosn escape from Japan. And they received $1.3 million for their services.
The former US Special Forces veteran Michael Taylor, 60, and son Peter, 28, fought extradition from the US. They took their case all the way to the Supreme Court which handed them over to Japanese authorities in March.
They face up to three years in prison. But they have already served a year. This includes 9 months in a U.S. jail prior to their extradition. And three months in Japan. 
The father-son duo appear in court
Charges were submitted by the Tokyo Prosecutors' office on Monday. And the Taylors appeared in court. Taylor and his son replied "no" when a judge asked if there was anything wrong with the charges. And they both indicate they will not fight the case.
Prosecutors accuse the men of aiding the ex-Nissan boss Carlos Ghosn's escape from Japan to Lebanon. They allegedly hid Ghosn in a large luggage box. The crate was then flown out from Japan's Kansai airport in December 2019.
Tokyo prosecutors did not comment on the arraignment before the trial. But it has been widely reported that Japan's court system has a 99% conviction rate.
Ghosn escape brazen
The former chief executive of Nissan is now openly living in his childhood home of Lebanon. Although he is still wanted for prosecution, Lebanon has no extradition treaty with Japan.
The Ghosn escape took place while he was on bail awaiting trial on four counts of financial misconduct. Ghosn was initially arrested on financial misconduct charges in November 2018. He was accused of under-reporting his pay package from 2010 to 2015.
US authorities call the escape engineered by the Taylors "one of the most brazen and well-orchestrated escape acts in recent history."
Ghosn claims torture and human rights abuse in Japan
Ghosn claims the charges against him are the result of a conspiracy. And that two top Nissan executives were blocking his plans for a merger with Renault the French automaker.
He insists he left Japan because he would not get a fair trial there. After arriving in Lebanon he said he was a "hostage" in Japan. And that Japanese authorities engage in "extrajudicial abuse of process."
Ghosn alleges he experienced harsh conditions of jail for long periods of time.  He was arrested four times so that he could be detained continuously. He also spent 129 days in solitary confinement and was interrogated almost daily. The sessions lasted around five hours a day without the presence of his lawyers. 
Ghosn complained to the U.N. And the United Nations Human Rights Council's Working Group on Arbitrary Detention concluded that Ghosn should receive "compensation and other reparation" and called for the Japanese government to do a "full and independent investigation." 
The two executives that Ghosn alleges concocted the charges against him and replaced him in his role as CEO have themselves stepped down at Nissan amid accusations of paying themselves excess compensation. They have not been charged with any crimes.