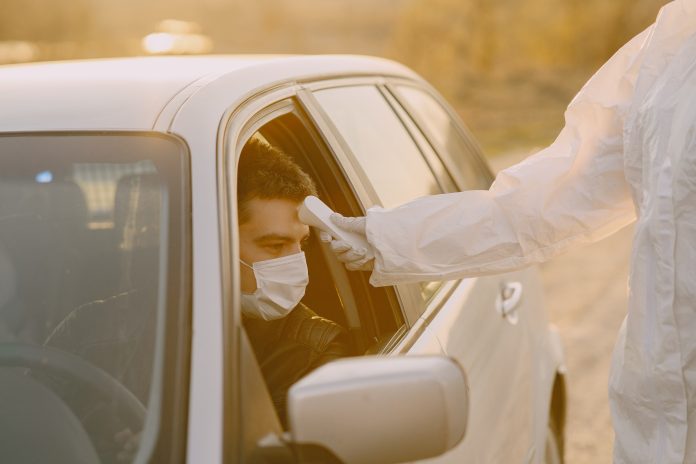 On Wednesday, Health and Human Services Secretary Alex Azar, announced U.S. government plans to pay $1.95 billion for 100 million doses of a COVID-19 vaccine currently under development. The vaccine is being jointly developed by Pfizer and BioNTech and will be completely free for the public.
Commenting on the vaccine being made free, Azar said, "For any vaccine that we have bought — so for instance, the Pfizer vaccine — those hundred million doses would actually be acquired by the U.S. government, then given for free to Americans."
While a vaccine for COVID-19 has yet to be developed and approved by regulatory authorities, the U.S. government has provided financial assistance to five vaccine developers in an effort to rapidly make a vaccine available to the general public. The announcement is part of a wider Trump administration plan, Operation Warp Speed, which aims to provide 300 million doses of a safe COVID-19 vaccine by January, 2021.
Approximately 4 million Americans have been diagnosed with COVID-19 and at least 142,000 have died as a result. The rate of COVID-19 related deaths per 100,000 residents is highest in states like New York, New Jersey, Massachusetts, Connecticut, Illinois, Arizona, and a handful of other states, hence the sense of urgency outlined in Operation Warp Speed.
The United States is far from alone in the development of a COVID-19 vaccine, with multiple countries launching small-scale studies and testing their own vaccines. Britain recently purchased 90 million doses of an experimental vaccine developed by Pfizer and others. While in China, multiple vaccine candidates have reached final testing stages.
In a Tuesday briefing on the COVID-19 pandemic, President Trump commented on the notion of there being a vaccine in the near future, "the vaccines are coming, and they're coming a lot sooner than anyone thought possible, by years."
Only time will tell if a viable vaccine will be developed to meet the January, 2021, window proposed by President Trump. Until then, Americans will continue to follow public health guidelines such as masks and social distancing.
————————————————–
Have a story you want USA Herald to cover? Submit a tip here and if we think it's newsworthy, we'll follow up on it.
Want guaranteed coverage? We also offer contract journalism here.  Just be sure you're comfortable giving up editorial control, because our journalists are dogged and will follow the story through to it's conclusion. The story will be published to our exacting standards, without regard for your preferred slant.
Want to contribute a story? We also accept article submissions — check out our writer's guidelines here.