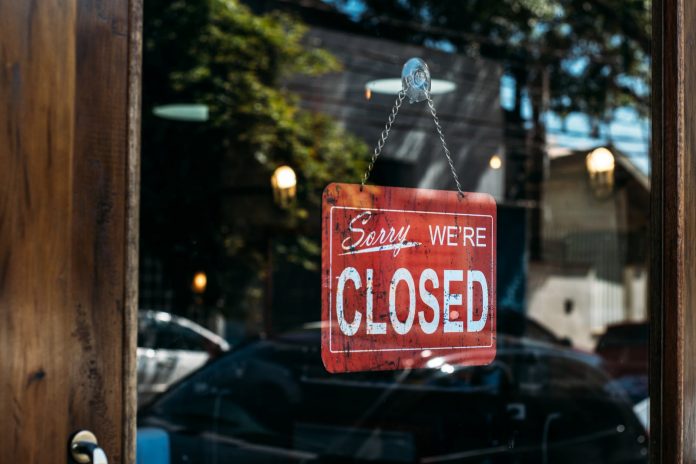 Nonprofits in Utah report layoffs, lost revenue, canceled events and curtailed services in response to the COVID-19 pandemic. Reduced revenue from events, combined with decreases in donations and the need for social distancing, have led 24% of nonprofits surveyed by the Utah Nonprofits Association to temporarily suspend services. That has created gaps in the social fabric as the neediest among society lose access to housing, food and family support.
Seventy nonprofits from 11 counties participated in the UNA survey conducted from April 21 through April 28.
"There's no question that the COVID-19 pandemic has had, and will have, a major impact on nonprofits of all sizes in Utah," said Kate Rubalcava, chief executive officer of UNA.
Sixty-one percent of nonprofits told UNA that in response to social distancing, they had slowed, temporarily suspended, or decreased services — even as the demand for their services increased. Family Health Care, a nonprofit in St. George, Utah, that provides medical, behavioral, and dental care for all patients regardless of financial or other barriers, reported a 30% decline in demand for patient services. The majority, or 70% of their patients, are not seeking health care. Some nonprofits have transitioned delivery of their services online and refocused their efforts on meeting the needs of their constituents.
Other organizations have completely re-prioritized services and activities to address current needs. Utah Diné Bikéyah, a Native American-led grassroots nonprofit organization working to promote healing of people and Earth through conservation of cultural lands, is steering at least 20% of its budget to deliver direct community support. Native American communities have been disproportionally impacted by COVID-19.
Nonprofits' finances, hit hard in the pandemic, canceled events and lost revenue. Fifty-two nonprofits canceled 1,493 events, which eliminated $11.8 million in revenue. Another $4.1 million was spent to restructure events and move them online. In a March UNA survey of nonprofits, 68% of respondents believed that COVID-19 would negatively impact finances.
The decline in financial security may also be more rapid than anticipated. In the March survey, 41% of nonprofits reported cash reserves equal to or greater than six months of expenses. Six weeks later, 32% of those surveyed reported that same level of financial security.
Nonprofits have responded to the increased financial pressure by seeking new sources of funding and looking for partnerships with businesses and other nonprofits. Fifty-two percent of nonprofits have identified new revenue streams, but only 32% have actually secured new funding. Collaboration benefits both nonprofits and for-profit organizations. Businesses have donated supplies, materials, and expertise. In turn, nonprofits shared what they were able and offered resources such as warehouse space.
Other collaborations involved partnering to create and deliver mobile COVID-19 testing. Nonprofits found more opportunities to partner with each other — more than 58% joined forces to share resources, lobby, and secure donations — for the purpose of better serving, nurturing and protecting their communities.
In the UNA survey, 14 employers reported laying off 102 full-time employees and 185 part-time staff members. Layoffs will continue; those surveyed anticipated furloughing another 18 full-time staff members and 68 part-time employees. According to the U.S. Bureau of Labor and Statistics, nonprofits employ 6.7% (78,235) of Utah's workforce. Applying these numbers to Utah's more than 10,000 nonprofit organizations indicates that the organizations that serve Utah's most needy are or could be in need themselves.
Federal relief programs, including the Paycheck Protection Program and Economic Injury Disaster Loan, made available to nonprofits, may help with funding. Of the two sources of relief, PPP proved more popular with nonprofit organizations — 70% of those responding had applied for PPP relief, compared to 22% seeking EIDL funding.
As nonprofits seek inspiration amid the turbulence, they are finding it within the nonprofit community. Beth Armstrong, CEO of the People's Health Clinic, praised her team as champions.
"The entire team at People's Health Clinic," Armstrong said. "Each individual has stepped up during this unprecedented time, from the caregivers to the business office to support staff. Heroes each one!"
Kristy Chambers, CEO of Columbus Serves, lauded her group: "Our management team collectively has been an inspiration. We had an outbreak at one of our sites, a redeployment of workers across our agency into areas of need. And bringing our $46 million affordable housing project online to open in May has taken tremendous cooperation and dedication of a talented group of dedicated individuals."
"Nonprofits protect society's most vulnerable people," Rubalcava said. "They provide food, shelter, child and elder care, support to survivors of abuse, and hope to the people most harmed by the pandemic. The economic, health and social fallout from the need to contain the virus impacts the ability of these organizations to care for their clients and to finance their operations."