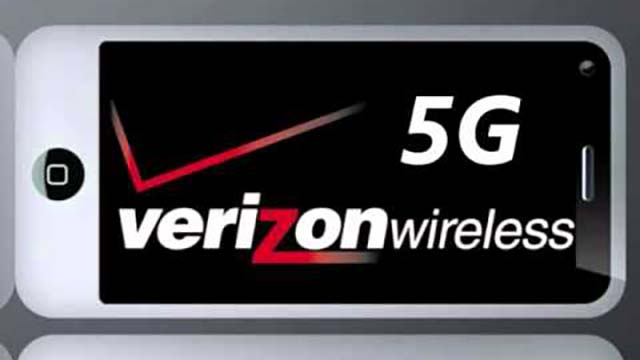 Verizon 5G customers may have noticed that the "nationwide 5G" data speeds in many areas are slower than 4G. Customers will only get faster speeds where an ultra wide-band (UWB) 5G network is available.
If you are a Verizon 5G customer and UWB 5G network is not available in your area, you will get better performance on the Verizon network by disabling 5G on your iPhone.
Why is 5G slower than 4G?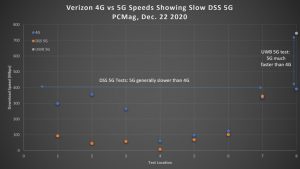 The lag-time is in technology. Verizon is the largest carrier in the U.S. and it is also the fastest, based on two unique network systems. The 4G LTE network is getting faster all the time. The ultra wide-band (UWB) 5G network features the quickest high-capacity speeds for coverage coast-to-coast.
The good news is that  Verizon's 4G LTE is usually faster than T-Mobile's and AT&T's low-band 5G. The bad news is that Verizon's UWB 5G network has very limited coverage. A Verizon phone is likely to display a 4G icon in areas where competitors have 5G network speeds.
This October, Verizon introduced nationwide 5G using dynamic spectrum sharing (DSS),  which shares spectrum on 4G channels for 5G. Your phone will automatically default to a 5G network icon rather than to 4G.  You will see a 5G icon on their screen.
Tests in New York City and Chicago confirm that Verizon's DSS 5G is frequently slower than 4G, and hardly ever faster. Additional testing found that DSS 5G is seriously slowing down both iPhones and Android phones. 
PCMag conducted a 26-city Fastest Mobile Networks testing that showed AT&T's low-band "nationwide" 5G is often slower than its 4G network. So, AT&T users may want to switch back to 4G too. And it's good to keep in mind that Verizon's 4G service is still faster than AT&T's.
T-Mobile uses a different 5G setup, so don't turn off 5G if it's your carrier. 
How to turn off Verizon 5G to get faster speeds
If you are experiencing what seems to be slower service check to see if you have UWB 5G. Take a look at Verizon's coverage maps and look at the status bar.  You want to see a UW or UWB 5G icon. If it's not showing up with those initials you are on the DSS system.

Turn off DSS 5G by going to your iPhone's Settings > Cellular > Cellular Data Options > Voice & Data, and then tap on "LTE." That will put you in 4G mode.
If you have a Verizon Android phone, it may not allow you to turn off 5G. An alternate fix may be available if you check under Settings > Connections > Mobile Network > Network Mode. Hopefully, you will find an option to go to LTE/CDMA rather than 5G/LTE/CDMA. If it is there, choose it.
A Verizon spokesperson confirmed, "For most customers, performance on our 5G nationwide network will be similar to 4G. [DSS] is new technology and we're continuing to modify it as we go. We expect performance improvement through 2021 and beyond." 
Verizon 5G is getting faster all the time. The only question is when it will become faster in all areas than 4G.
—————————————-
Have a story you want USA Herald to cover? Submit a tip here and if we think it's newsworthy, we'll follow up on it.
Want to contribute a story? We also accept article submissions – check out our writer's guidelines here.